India has slammed Pakistan after Pakistan Foreign Minister Shah Mehmood Qureshi claimed that the terrorists behind the 2014 Peshawar school massacre were supported by India. Eenam Gambhir, India's First Secretary in the Permanent Mission of India to UN, said that Qureshi's comments were the "most outrageous and preposterous allegation."
During his speech at the 73rd session of the United Nations in New York, Qureshi had also claimed that India had financed terrorism in Pakistan by sending Kulbhushan Jadhav.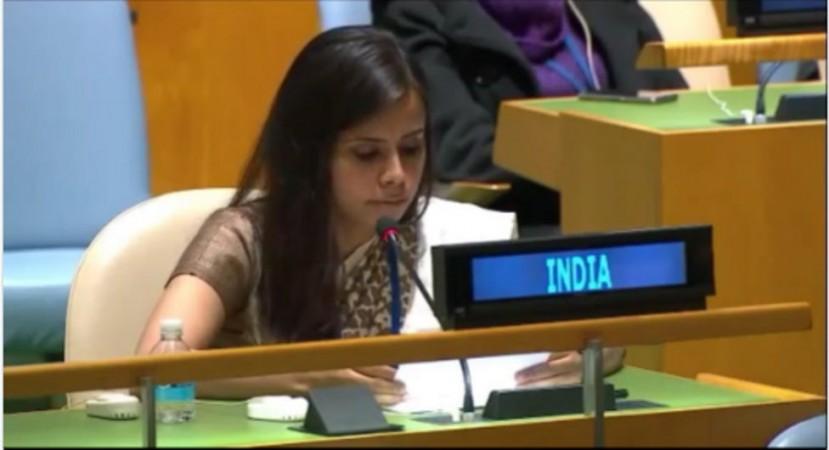 Gambhir went on to say that "despicable insinuation" dishonours the memory of the children who died in the terrorist attack. Gambhir made this statement using India's Right of Reply and rejected Qureshi's allegations.
The letter contained a statement which said that the 'New Pakistan' was cast in the mould of the old.
The letter went on to read, "Let me recollect for Pakistan's new government, the outpouring of sorrow and pain in India that followed the massacre of innocent school children. India's parliament had expressed solidarity while paying respect to the memory of those killed. Schools all over India had observed two minutes silence in their memory."
Along with blaming India for the Peshawar attacks, Qureshi's speech predominantly focused on the Kashmir issue. He claimed that India had violated ceasefire agreements along the border multiple times.