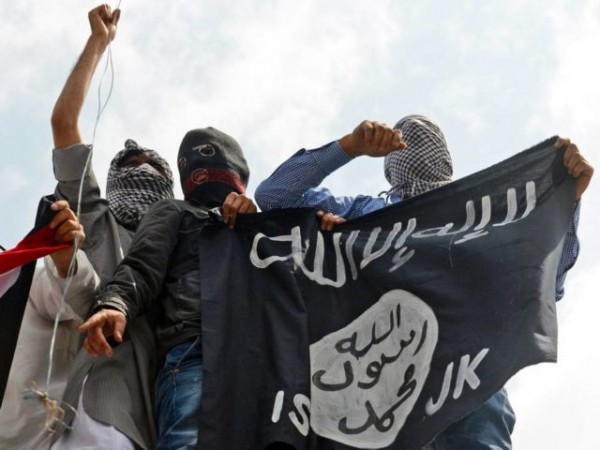 Terrorist outfit Al-Qaeda on Tuesday, December 26, released a video in which the outfit's second in command Usama Mehmood has claimed that the only way to mark victory in Kashmir and liberate it from India, is by waging war on Indian cities, the major targets according to the video are Bangalore, Kolkata and New Delhi.
Also Read: 'Will liberate Kashmir from India,' claims Hafiz Saeed
"If it is attacked in Kolkata, Bangalore and New Delhi, it will come to its senses and release its grip on Kashmir," Mehmood was quoted as saying by Indian Express in the video. Mehmood also aims at boosting the jihadist movement on a larger platform as he urges the Muslims in whole of the subcontinent to back the Kashmiri people.
Video shot in Srinagar
The video released by al-Qaeda is supposedly filmed near the Jamia Masjid in Srinagar, the spot where mass protests erupted last year amidst Islamic States flags.
In the video, an armed militant strongly criticises secessionist politicians and Pakistan's intelligence services as he uses the pseudonym Abu wal'Barra, which roughly translates to: "He who rejects what is loathsome to God."
The militant also mentions Zakir Bhat, the al-Qaeda leader in the Valley, who has said he is committed to fight for a caliphate and has pledged allegiance to the Islamic State.
The video was released on the same day al-Qarar — a new terror organisation released a video and claimed its alligence to the IS caliph, Ibrahim Awad al-Badri alias Abu Bakr al-Baghdadi.
Referring to the United States, Mehmood says in the video, "Look at America, in the same way securing itself has become difficult for America throughout the world, the Indian Army and the Hindu government's peaceful world should be made a war zone."
Kashmir Police on al-Qaeda's video
A senior Srinagar-based police officer was quoted by the Express as saying, "These groups are insignificant in military terms," as he added "they do represent the search of young Islamists in urban centres for a new ideology and leadership. There is a turning to global Islamist projects that could prove significant in the coming years."
Al-Qaeda's claims shot as an interview
The video which is put out by the terror group, is reportedly shot as an interview which takes one on a recce into the insights of al-Qaeda's tactics on Kashmir, where a regional franchise was set-up by the terrorist group earlier in 2017.
Usama Mehmood in the video assails the Paksitani Army as he alleges, "It's (Pakistan Army) not the instrument, but the obstacle, in the path of victory. It is an enemy of the Shari'a, God's law, and a slave of global infidels. To expect it to lead us to victory is to shut our eyes to reality."
"It fights only for its salary, personal aggrandisement and plots of land," Mehmood says. "It is the same army that spills the blood of the mujahideen for American dollars," the militant lashes out.
Further slamming Paksitan Army, Mehmood pointed out that in the caravan of al-Qaeda "there were, and still are, many mujahideen who migrated to Pakistan to fight for Kashmir, but were forced to shut down their operations by the Pakistan Army."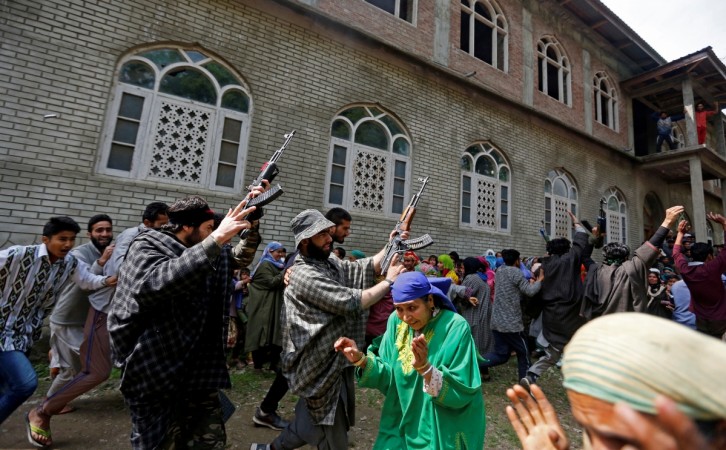 Mehmood also speaks of a PoK jihadist Sheikh Ehsan Aziz who was killed in an encounter in 2012 and slain al-Qaeda military commander Illyas Kashmiri, as he claims that the latter worked beside 26/11 perpetrator David Headley post the attacks in Mumbai and was also linked to Indian Mujahideen (IM) jihadists who trained at his base in Pakistan's Miranshah.
Mehmood: We want an Islamic subcontinent
In one of the earlier interviews of Mehmood, he allegedly had said that the organisation's broad aim was "To reform Pakistan, Kashmir, India, Bangladesh and the whole of subcontinent, into an Islamic subcontinent." He had also denied any political solution on the Kashmir issue.
Video targets young Islamist radicals
The video released by al-Qaeda this week has reportedly sought attention of young Islamist radicals in Kashmir, paying homage to local jihad icons. It praises Burhan Wani, whose killing had sparked mass violence in 2016.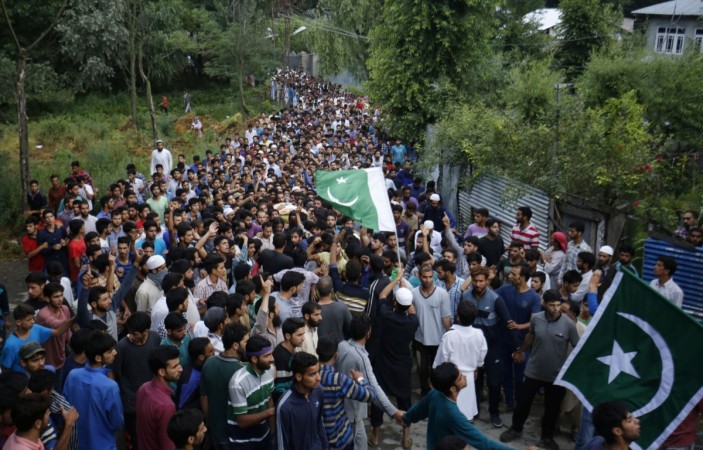 Afzal Guru, who was executed in 2013 for attacking Parliament, is also hailed in the clip. Both Wani and Guru sought a Kashmir ruled by the Shari'a, or Islamic law, rather than India-Pakistan political dialogue, the video argues.
Meanwhile apart from a clip dating back to 2016 involving Burhan Wani, the recent video by the terrorist outfit has no details over when the video was made. In fact, it doesn't even have any reference to the formation Ansar Ghazwa tul'Hind— al-Qaeda's Kashmir Unit.
Uttar Pradesh born Al-Qaeda operator's propaganda
Of late in 2017, al-Qaeda's subcontinent head, Sana-Ul-Haq had purportedly released a recording which was received by reporters in Pakistan's Peshawar. The audiotape claimed that Mehmood had been killed in a drone strike in January 2017, however the statement hasn't been confirmed by al-Qaeda to this day.
The recording reportedly had also claimed that Mehmood's real name was Raja Mohamamad Salman and he had pursued Islamic Law in Islamabad.