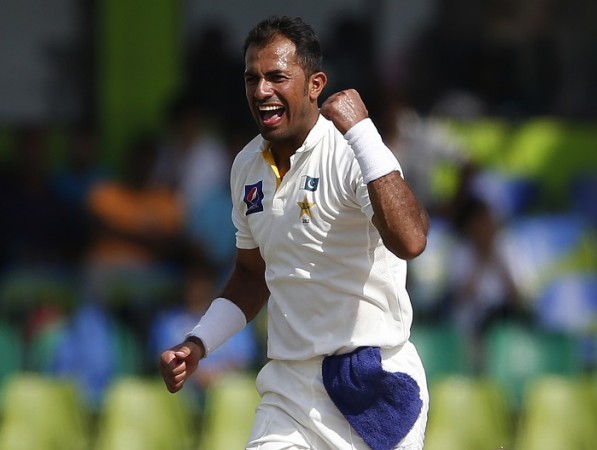 Pakistan have announced their squad for the upcoming series against Zimbabwe (ODI and T20) and England (Test). Fawad Alam, who is making a comeback into the Test squad after a five year hiatus, is making headlines.
Pakistan are set to tour Zimbabwe for 2 T20 and 3 ODI matches, while the men in green will host England in UAE for 3 Test, 4 ODIs and 3 T20 matches as well, which makes up for a busy three months for Pakistani players. Shahid Afridi and Azhar Ali will lead the T20 and the ODI side respectively in Zimbabwe, while old horse Misbah-ul-Haq will lead in the Test series against England.
There are some other minor changes in the team as well. Wahab Riaz, who suffered a hand injury during the Sri Lanka series, and Sohaib Maqsood have been chosen in the ODI squad, while Sohaib Maqsood, Aamer Yamin and Bilal Asif have been included in the T20 squad.
Pakistan have had a settled team in the longer format of the game, but have found a place in the team for Alam, who was believed to be on the pipeline for selection as he was knocking at the selector's door for some time now.
"Our Test team has been an established team for years now and it is hard to make room for any new player," ESPNcricinfo quoted chief selector of Pakistan Haroon Rasheed as saying.
"Fawad Alam was in our plan for months now after his performance and we know he had been knocking at the selectors' door for years in fact. We have added him to the squad in a bid to get ourselves ready for the transition after Misbah as we obviously need to have guys like him when our seasoned players fade away."
Wahab and Junaid Khan, who are promising cricketers for Pakistan, might not have been in the best of form of late, but Rasheed does not want to judge them on their T20 performances as the chief selector expects the duo to shine in the future series for Pakistan.
"Both might have been low in confidence for some time now but we aren't judging them on the basis of T20 performance. At the top level they will definitely come hard and with a different state of mind. We have named Junaid in the A team so that he can get ample time to get himself ready for the Test series," said Rasheed.
While Pakistan are expected to emerge triumphant against Zimbabwe in coloured clothing, but they will have a tough series against England, who should be a confident unit after defeating Australia in the Ashes series.
Test squad: Misbah-ul-Haq (c), Ahmed Shehzad, Shan Masood, Azhar Ali, Mohammad Hafeez, Fawad Alam, Asad Shafiq, Younis Khan, Sarfraz Ahmed (w), Yasir Shah, Zulfiqur Babar, Wahab Riaz, Imran Khan, Rahat Ali, Junaid Khan
T2O squad for Zimbabwe: Shahid Afridi (c), Mohammed Hafeez, Ahmed Shehzad, Mukhtar Ahmed, Umar Akmal, Sohaib Maqsood, Shoaib Malik, Aamer Yamin, Mohammad Irfan, Bilal Asif, Wahab Riaz, Imad Wasim, Sohail Tanvir, Mohammad Rizwan (w), Imran Khan Jr
ODI squad for Zimbabwe: Azhar Ali (c), Mohammad Hafeez, Ahmed Shehzad, Sohaib Maqsood, Shoaib Malik, Asad Shafiq, Babar Azam, Sarfraz Ahmed (w), Mohammad Rizwan, Imad Wasim, Anwar Ali, Wahab Riaz, Yasir Shah, Rahat Ali, Mohammad Irfan