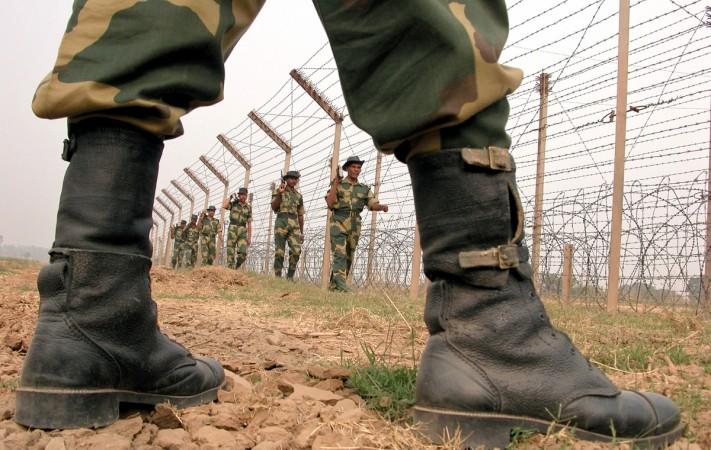 The Pakistan Army on Saturday returned Sepoy Chandu Babulal Chauhan to India at 2:30 pm via the Wagah Border in Punjab. Chauhan is the Indian soldier who had inadvertently crossed the Line of Control on September 29 last year, following the surgical strikes the day before.
According to ANI, Chauhan will be debriefed and a medical examination will be carried out.
Also read: Captured Indian soldier's grandmother passes away; know about Chandu Babulal Chauhan
A press release by Pakistan's Inter-Services Public Relations (ISPR) on Saturday said that Chauhan "has been convinced to return to his own country." It added that the Indian soldier was stationed in Kashmir and deserted his post and "wilfully crossed the LoC on September 29, 2016 and surrendered himself to the Pakistan Army."
According to DawnNews, the press release stated that Chauhan will be "handed over to Indian authorities at Wagah border on humanitarian grounds."
Chauhan had been captured by the Pakistan Army at the LoC after he crossed the border inadvertently following the surgical strikes carried out by the Indian Army the day before. Lieutenant General Ranbir Singh, who was the director general of military operations (DGMO) of India at that time, had confirmed the news saying that the DGMO of Pakistan had been informed of the inadvertent crossing via hotline.
Gen Singh also played down fears saying that such inadvertent crossing keeps happening all the time. Chauhan had been captured alive and taken to an undisclosed location.
"Such inadvertent crossing by Army and civilians not unusual on either side. They are returned through existing mechanisms," sources from the army had said.
Home Minister Rajnath Singh had also said that all attempts were being made "to free Indian soldier in Pakistan captivity" and that India would take up the matter with the Pakistan government. The Pakistan Army had also confirmed that Chauhan was in their custody.
The Indian soldier's grandmother had passed away due to cardiac arrest hours after finding out that Chauhan may have been captured by the Pakistan Army. His grandparents had brought up Chauhan and his brother after they lost their parents at a young age.