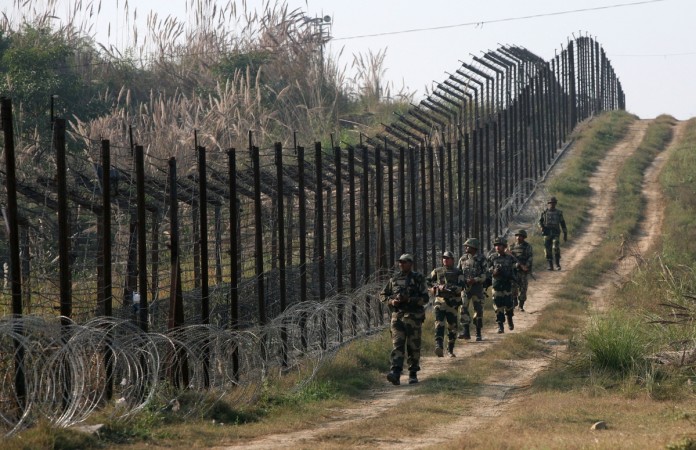 Since reports that surfaced on Thursday regarding the soldier of the Indian Army who had inadvertently crossed the Line of Control, Army sources confirmed on Friday that the soldier was not involved in the surgical strikes carried out on September 29.
The identity of the soldier was revealed as Chandu Babulal Chauhan, a member of the 37 Rashtriya Rifles. While the Army confirmed on Thursday that Lt General Ranbir Singh, the Director General of Military Operations, has informed Pakistani officials via hotline and also said that such incidents are routine, Home Minister Rajnath Singh visited the family of Chauhan and also assured them of his safe return, according to ANI.
Meanwhile, according to the recent reports, the soldier's grandmother passed away hours after hearing the news of Chandu being captured. The grandmother apparently brought up Chandu after he became an orphan at a young age.
"I called him last Wednesday but we spoke for just a few minutes. I hope I get to hear his voice again. Prime Minister Modi has always spoken of achhe din (good days) and I am confident the PM will ensure my brother is brought back unharmed. That is my appeal to him," Ganesh Babulal Chauhan, Chandu's brother who is also a soldier with the 9 Maratha Light Infantry and posted in Jamnagar in Gujarat, was quoted saying to News18.
The Union home minister on Friday said all efforts were being made to secure the soldier's release. He said New Delhi will take up the matter with Islamabad.