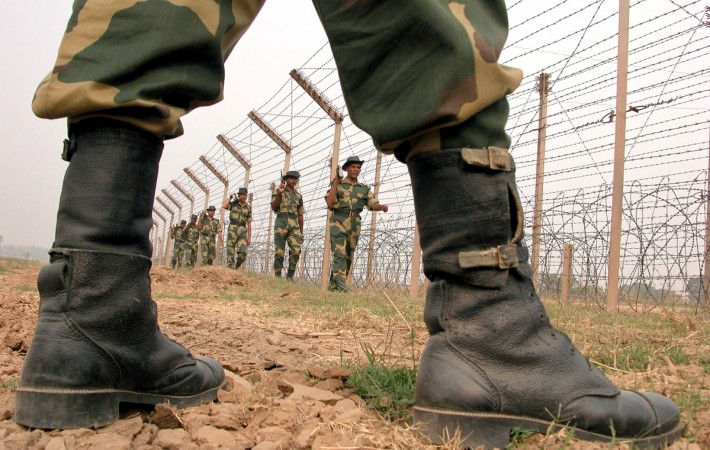 In the aftermath of the surgical strikes against Pakistan carried out by the Indian Army, emerging reports suggested that an Indian soldier has been captured behind the Line of Control.
The Indian Army sources confirmed later via Twitter that one Indian soldier, belonging to the 37 Rashtriya Rifles, has in fact inadvertently crossed to the other side of the LoC. Sources also added that Lt General Ranbir Singh, the Director General of Military Operations, has informed Pakistani officials via hotline.
The Indian Army also rubbished claims by some Pakistani media outlets that eight Indian soldiers were killed in the operation. Some Pakistani news outlets had even inflated the dubious figure to 14.
"The dead bodies of the Indian soldiers are still to be recovered by the Indian forces as they lay unattended at the LoC. Security sources say the Indian army has yet to recover the bodies for fear of coming under fire from Pakistan," the Dawn paper claimed.
The paper identified the captured soldier as 22-year-old Chandu Babulal Chohan, son of Bashan Chohan, from Maharashtra. It said he has been shifted to an undisclosed location. However, there was no official word on the report.
The Indian Army, however, after dismissing the deaths as a deliberate hoax, tried to play down fears and concerns and said that such incidents occur routinely.
"Such inadvertent crossing by Army&civilians not unusual on either side. They are returned through existing mechanisms," the Army sources were quoted saying by ANI.
Here are the list of tweets: