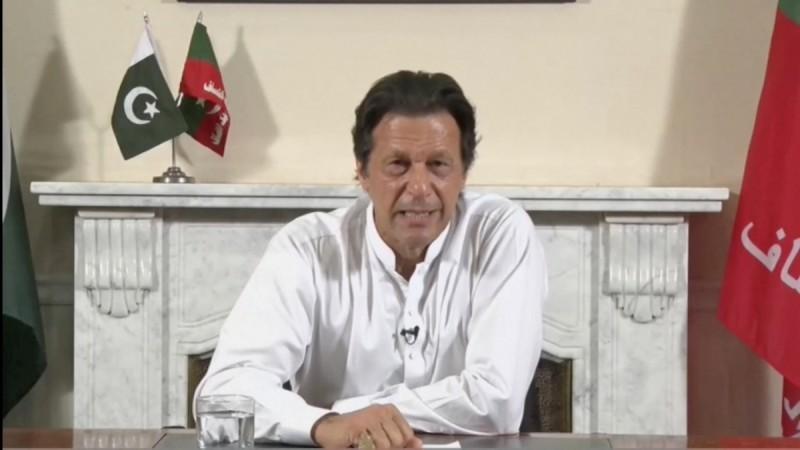 Prime Minister Imran Khan arrived in the UAE on Sunday on a day-long visit to the Gulf country, where he is likely to seek financial assistance to minimise the cash-strapped Pakistan's dependence on an IMF bailout package.
Khan, who is visiting the UAE for the second time in the last two months, met Sheikh Mohammed bin Zayed, the Crown Prince of Abu Dhabi and Deputy Supreme Commander of the UAE's Armed Forces, at the Presidential Palace in Abu Dhabi.
He is accompanied by Foreign Minister Shah Mehmood Qureshi and Finance Minister Asad Umar among other officials, the Express Tribune reported.
"The purpose of the visit is to seek billions of dollars in aid as the International Monetary Fund (IMF) becomes unusually tough on Pakistan on the fiscal and monetary fronts, which is hindering early conclusion of talks," the paper said.
Pakistan wants USD 6 billion financial assistance from the UAE in the shape of cash deposits and oil on deferred payments, it added.
The two sides may sign a memorandum of understanding on the financial assistance package, the paper quoted a cabinet minister as saying. Finance Minister Umar, however, denied that there is any link between the IMF conditions and the PM's UAE visit.
Last month, Khan had a stopover in Dubai on his return from Saudi Arabia in September. Saudi Arabia had agreed to provide Pakistan with a USD 6 billion rescue package during Khan's visit to the Gulf Kingdom.
Early this month, Prime Minister Khan visited China, which reportedly agreed to provide USD 6 billion in aid to Pakistan. Khan will visit Malaysia later this week where he is likely to seek monetary assistance.
Pakistan was facing a USD 12 billion financing gap for the current fiscal year.
The Pakistan government is keen to minimise the amount borrowed from the IMF by getting loans from "friendly" countries like Saudi Arabia, China and Malaysia as officials in Islamabad believe that the global lender could attach tough conditions.