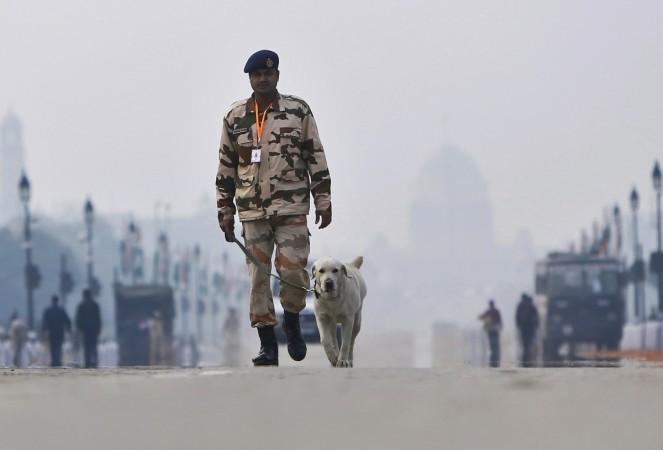 Pakistan-based terror outfits are reportedly seeking to gain access to New Delhi and disrupt the upcoming Republic Day celebrations by passing themselves as Afghans, says a new note from the country's intelligence, India Today reported.
Read also: Republic Day 2017: Here's a glimpse of what to expect at this year's military parade [Pictures]
Intelligence agencies were on high alert in the build-up to the Republic Day parade in New Delhi. They are wary of terrorists using innovative ways to gain access to the Capital and create a mayhem.
Security agencies are aware of the possibility of Pakistan-based terror outfits using Afghani identity and passports to enter India. The Afghani passports might have been acquired "fraudulently" to "create tensions" between New Delhi and Kabul, allegedly at the behest of Pakistani spy agency Inter-Services Intelligence.
Indian security agencies have conducted a fresh recce of the sensitive areas and all buildings that are within the radius of 2.5 km from Rajpath would be searched.
New strategy
According to sources, intelligence input about terror outfits recruiting Pakistan-Afghani nationals to conduct terror operations in India was received by India's external intelligence agency, the Research and Analysis Wing.
Further, two Afghani youths who had travelled to India in 2016 were questioned and they had divulged details about the new strategy.
Previously, the intelligence inputs suggested that the terror groups were planning a lone-wolf attack like the 2016 Nice attack in France, where a heavy cargo truck pulled into crowds celebrating the Bastille Day.
New plot by terror outfits
The report also said that there were specific inputs that terror outfits like the Hizbul Mujahideen, Lashkar-e-Taiba, Indian Mujahideen and Al-Qaeda in the Indian Subcontinent planning to launch attacks in different parts of the country.
Security deployment
India has deployed over 60,000 security personnel that includes Delhi Police, Central Armed Police Forces (CAPF) and NSG commandos.
Police have also asked people to remain alert. They have also installed over 200 cameras along the parade route.
The Indian Army Corps of Signals has placed snipers and spotters around Rajpath and has been monitoring movement and people round the clock. Quick reaction teams have also been deployed in the Capital as precaution.