An amateur photographer's only chance of capturing the grandeur of the annual Republic Day Parade 2017 in India is by sneaking opportunities while they are rehearsing. Otherwise, on the actual Republic Day, the element of public in 'Republic' is reduced to being mere spectators. No cameras, mobile phones and sundry other restrictions. While the world will watch the culmination of the rehearsals leading up to the Republic Day as it appears on various media channels, formal and staid.... here are a few pictures that bring to you an offbeat perspective of it.
There's something about a man on a horse. It projects power, grace, control, dynamism. And if it's a man wearing a uniform and riding on one, it's truly grand and absolutely awesome.
The headgear, more than for protection, is an identity of one's self and a reflection of the occasion they may be a part of. In India, the headgear or turban is also a matter of pride and honour.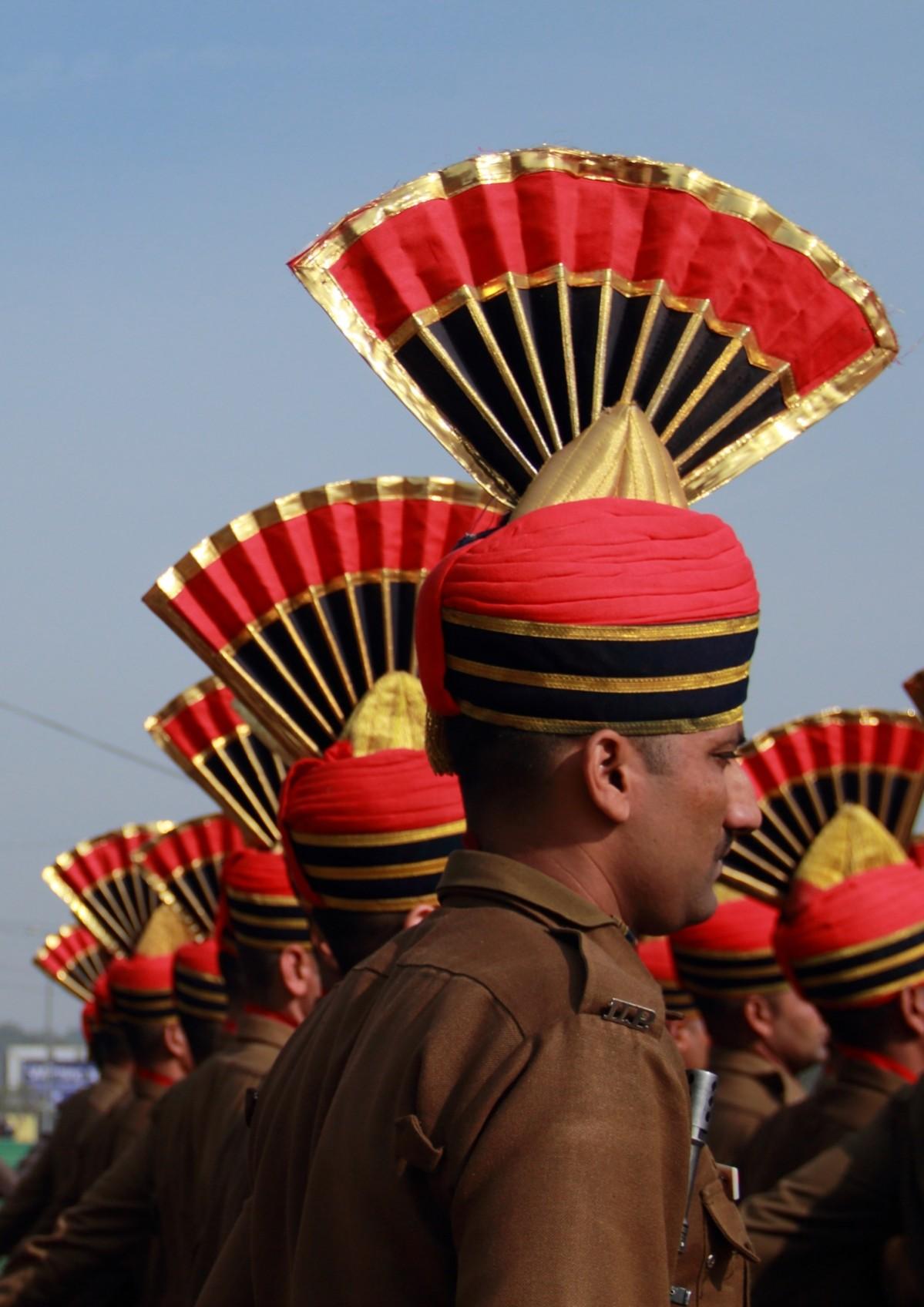 And indeed, they come in many colours and shape. Some of them are, literally, FANtastic.
Another interesting observation at any Republic Day parade is the coming together of men, machine and even animals. And sometimes, animals don't have control of their daily chores. So when it comes, they just pass it out. The different men around then clear up frantically.

You've got a camera. People see you with a camera. Frankly speaking, most people would wish they'd be clicked, made to look good and then be shown the picture to feel good about it. While selfies are always an option, a 'pro' pic is always amazing to them.
And to round off the day I was there at the rehearsal, I realised that just around then somebody was getting ready to blow his trumpet without having achieved anything as yet in another part of the world. Just then I saw these men, blowing into their trombones. I'm sure they do so with a good reason every now and then.


That's it for the Republic Day rehearsal clicks. Republic Day Greetings to one and all in India.
(B.Sridhar is a media planning consultant and a serious photography hobbyist.)