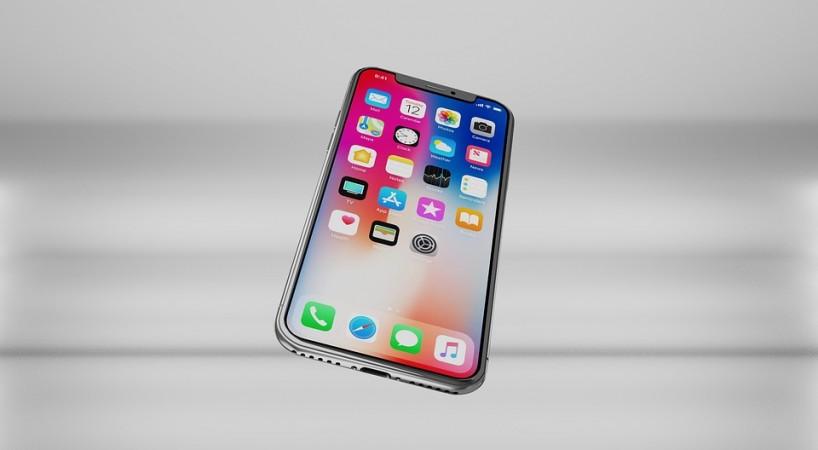 The App Store has an endless depot of iOS apps for every need imaginable. While a lot of good apps are free to download, there are some that would need to be paid.
Fortunately, Apple and its developers are generous enough to offer paid iOS apps without a cost. IBTimes India compiled 12 iOS apps that you can download now for free.
Heart Rate Pro ($3.99)
Know your physical and mental condition with Heart Rate Pro. It tracks how fast your heartbeat is at any time. Get Heart Rate Pro for iOS from the App Store.
Night Vision Camera ($3.99)
Use Night Vision Camera to take pictures at the lowest luminosity. This is ideal for night photography as it increases the camera sensitivity and exposure and amplifies colors on its own. Get Night Vision Camera for iOS from the App Store.
AR Measure ($1.99)
AR Measure is the fastest way to gauge two points and area sizes with just your iPhone or iPad. You can take screenshots of your measurements and save them for later. Get AR Measure for iOS from the App Store.
Algebra Touch ($1.99)
Algebra Touch uses a touch-based technique to hone your skills in algebra. Need not solve anything from a scratch. Get Algebra Touch for iOS from the App Store.
Orderly ($0.99)
Orderly is an effective way to manage your household chores and daily tasks. Its location-based reminders is a life-saver for anyone who's constantly on the move. Get Orderly for iOS from the App Store.
BassVision ($0.99)
BassVision enables anglers to visualize their lures from the vantage point of a bass. It's usable in various conditions as it allows you to modify water clarity, depth, background, time of day, and distance. Get BassVision for iOS from the App Store.
Basic Calculator Pro ($1.99)
Basic Calculator Pro is an amazing alternative to your native calculator app. On top of all the basic functionalities are the presence of calculation history and the ability to view current modifications. Get Basic Calculator Pro for iOS from the App Store.
French Bulldog Emojis Stars ($1.99)
Find tons of cutesy French bulldog emojis and include them in your text messages. You can also find emojis of all sorts of dog breeds in the app. Get French Bulldog Emojis Stars for iOS from the App Store.
VisualX ($1.99)
Add effects to your photos and make them stand out. VisualX allows you to crop, splash, adjust, draw, rotate, add text and filters and various effects. Get VisualX for iOS from the App Store.
Tape ($2.99)
Tape is a cassette player emulator. If you missed cassettes from the 80s, download this app and store your music in the library. Get Tape for iOS from the App Store.
Mavis Pro Camera ($5.99)
Mavis is a professional filmmaking and broadcast camera for your iPhone. It has tools like focus peaking, waveform monitor, vectorscope, false color, and zebras. Get Mavis Pro Camera for iOS from the App Store.
The Image Converter ($1.99)
Images aren't cut out for one format. With The Image Converter, you can convert nearly all image files to your desired format. Get The Image Converter for iOS from the App Store.
Can't get enough? Check these productivity apps for your iPhone and iPad. Looking for entertainment apps? Check out these hot mobile games for your iPhone or iPad.