Pahlaj Nihalani has again grabbed the headlines, but this time for his exit from the Central Board of Film Certification (CBFC). The filmmaker, who was known more for his controversies, was replaced by lyricist Prasoon Joshi as the new CBFC chairman on Friday.
During his tenure, starting from January 19, 2015, Nihalani created more controversies for his suggestions before giving certification to the films. More recently, he was under fire when he refused to certify the 'lady-oriented' film Lipstick Under My Burkha. He even asked the makers of Shah Rukh Khan-Anushka Sharma starrer Jab Harry Met Sejal to remove the word "intercourse" from the film, which also garnered attention.
Here are other seven times when Pahlaj Nihalani created controversy, thanks to his suggestions.
Fifty Shades of Grey and Spectre movie controversy
Erotic thriller Fifty Shades of Grey was a worldwide box office success when released on February 20, 2015, but the film was banned in India. Despite several cuts and toned-down version, the film did not make it to Indian theatres.
In November 2015, censor board asked to trim down a kissing scene from the James Bond's franchise movie Spectre, starring Daniel Craig, due to which the censor board was trolled on Twitter with #SanskariJamesBond hashtag.
List of cuss words
In February 2015, he released a list of 36 Hindi and English cuss words that cannot be used in the films. The list went viral on social media with Twitterati, filmmakers and censor board member Ashoke Pandit expressing disappointment.
Udta Punjab controversy
Last year, Udta Punjab movie was denied certification because of excessive swearing and drug abuse scenes. Nihalani suggested 13 cuts in the film and refused to certify the film unless the cuts were made. The maker then approached the Bombay High Court for a judgement. The Bombay HC recommended only one cut in the film and passed it for release.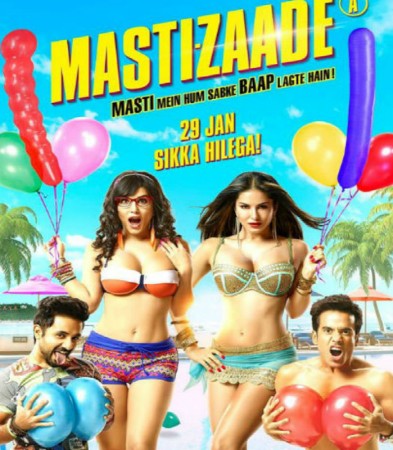 Mastizaade and Kyaa Kool Hain Hum 3 release
At a time when he was banning and suggesting cuts in films, Nihalani passed the trailers of adult comedy films Mastizaade and Kyaa Kool Hain Hum 3 without any cuts. The trailers of both the films featured vulgar elements. Defending his move, Nihalani told DNA, "We are in a Catch-22 situation. Karo toh gaali, na karo toh gaali. When we were strict with the vulgarity quotient, we were called prudes. Sanskaari became a gaali. And to endorse obscenity was seen worthy of taali. So, we certified some films with scenes and dialogues that we would otherwise have never passed as they went against our guidelines."
Befikre kissing scenes were passed
The censor board, which had a problem with a kissing scene in Spectre, passed Aditya Chopra's Befikre movie without chopping any of the kissing scenes. The board even passed Ranveer Singh's bare butt scene and gave the film U/A certificate.
"Firstly, there is a difference in the intention and purpose of the kisses in Befikre, and the ones you mention in the earlier films (Tamasha & Ae Dil Hai Mushkil). Those earlier kisses were very intimate and sexual in nature, and were shot in lingering close-ups. In Befikre, the kisses are used as signs of affection warmth and kinship. And they are not shot in close-ups. That makes a helluva difference in terms of impact," Nihalani said, defending his decision.