In a big upheaval in the Indian film fraternity, the Central government on Friday, August 11, appointed lyricist and adman Prasoon Joshi as director of the Central Board of Film Certification (CBFC).
It also meant that filmmaker Pahlaj Nihalani, who had been at the centre of several controversies over film certification and censoring, was sacked as censor board chief.
Here are 10 things to know about the new CBFC chief:
1. Prasoon Joshi is one of the many people who has successfully made the jump from the world of advertisement to cinema, where he is best known as a lyricist. However, he also contributes scripts and stories from time to time.
2. The 45-year-old was awarded the Padma Shri in 2015 for his contribution to the field of arts, literature and advertising.
3. Joshi has won the National Award for Best Lyricist twice — for Taare Zameen Pe and Chittagong. He has also won the Filmfare Award for Best Lyricist thrice — for Fanaa, Taare Zameen Pe and Jodhaa Akbar.
4. Prasoon Joshi has also written stories for films like Bhaag Milkha Bhaag and screenplay for films like Delhi 6.
5. Joshi was also part of the Core Creative Advisory Committee for the Commonwealth Games 2010 opening and closing ceremonies. The other two members were Javed Akhtar and Shyam Benegal.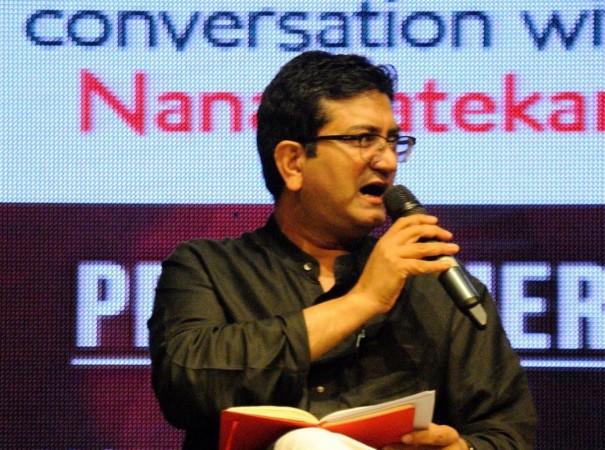 6. Joshi was born in 1971 in then Uttar Pradesh but now in Uttarakhand. Both his parents were trained classical singers, and his mother was a regular on the All India Radio roster.
7. Prasoon did his BSc and postgraduation in physics and then pursued MBA from the Institute of Management Technology in Ghaziabad, India.
8. Joshi worked for the first 10 years of his life with Ogilvy & Mather in Delhi before joining McCann-Erickson, where he still works.
9. He has created several award-winning advertisement campaigns, including the Cannes award-winning "Thanda Matlab Coca Cola" series with Aamir Khan.
10. Joshi met his wife Aparna while working in Ogilvy & Mather. They have been married for more than 10 years, and have a daughter.