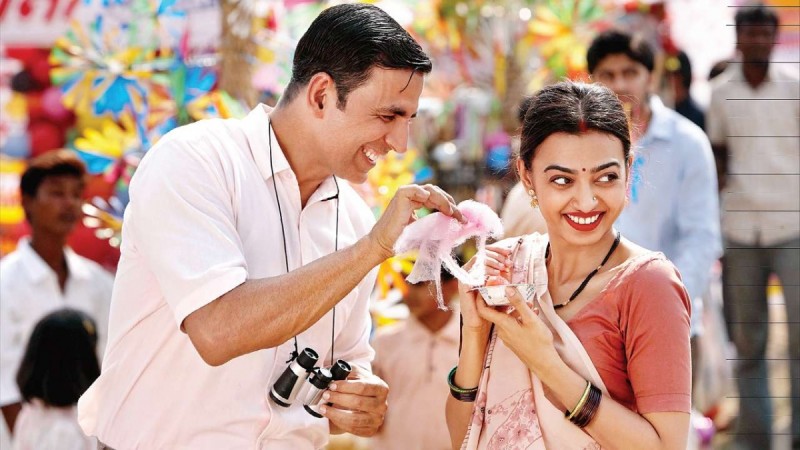 Bollywood celebrities have come forward to support Akshay Kumar's PadMan by clicking pictures with sanitary napkins. While many appreciated this move, some called it a marketing gimmick.
Mallika Dua and other comedians too criticized the PadMan challenge and asked not to waste pads. Recently, PadMan actress Radhika Apte responded to the trolls and said that nobody has the right to judge.
Also read: PadMan first day box office collection is out
Talking to Mumbai Mirror, Radhika said, "Actors are not social activists; they have a job called acting. The whole purpose behind this film initially was the fact that the actual story of Arunachalam Muruganathan is absolutely inspiring. This inspiring story is about sanitary napkins. In our country and around the world, menstruation is considered a taboo and we should do something about it.
Radhika admitted that it was overwhelming for her to see the whole industry coming together for PadMan Challenge.
Then, Radhika continued talking about people who criticised Padman Challenge. She told Mirror: "Trying to find fault in that (Padman challenge) and asking us (actors) to become social workers, I think they really need to focus on their work and should not waste time talking about things. Everyone is doing what they can do and they have a profession as well."
Also read: Will Akshay Kumar's PadMan help Radhika Apte bag her long-delayed awards?
"You are nobody to judge and by putting a photograph to support a film, people are doing what you can do. I think it is too easy to point a finger at somebody else and say what they are not doing. It is about you asking a question to yourself what you are doing for anything?"
Celebrities like Aamir Khan, Alia Bhatt, Deepika Padukone, Anil Kapoor, Rajkummar Rao, Katrina Kaif, Ranveer Singh, Varun Dhawan, sports personalities like PV Sindhu and Geeta Phogat took up the challenge and were seen posing with a sanitary napkin to extend their support for the film.
PadMan released on February 9 and is seeing a good run at the box office. It also stars Akshay Kumar and Sonam Kapoor.