Bollywood actor Shahid Kapoor has shown his acting skills once again in Sanjay Leela Bhansali's Padmaavat. Earlier there were reports that the actor and his co-star Ranveer Singh did not share a good equation on the sets.
Shahid has finally revealed the truth behind their equation. He told Bollywood Hungama: "I really enjoyed working in the scenes that I and Ranveer had together. It was so much fun. It's great to do scenes where the character is so powerful and you have a really good actor doing it. And you've to figure out how you're doing it. So much fun."
Well, it looks like all is well between the two hunks. Their fight scene in the movie was terrific and both of them have given their best on-screen.
Ranveer plays Alauddin Khilji in Padmaavat, while Shahid plays Maharawal Ratan Singh and Deepika Padukone is Rani Padmini.
In the same interview, Shahid talked about his on-screen chemistry with Deepika as well. "The first thing Sanjay Sir said after the screening finished he looked at me and said - 'Tumhe aur Deepika ko ek aur film karni chahiye.'(You and Deepika should do one more film together) I said, banao."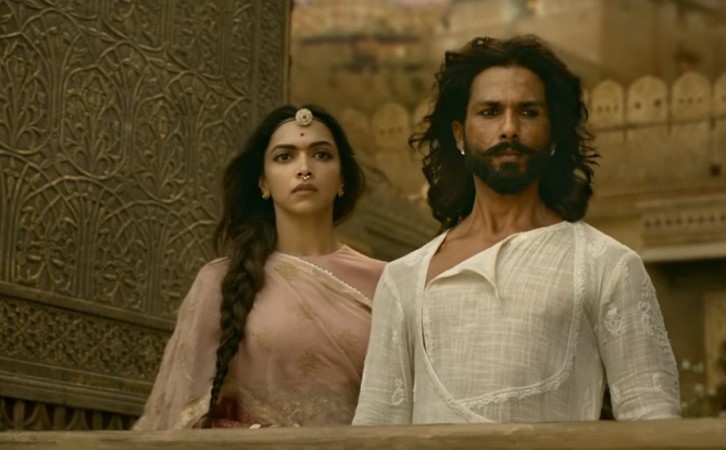 Shahid had worked with Bhansali, Ranveer and Deepika for the first time. In an earlier interview, Shahid had said that he felt like an outsider on the Padmaavat sets. The actor clarified what he actually meant.
He told Bollywood Life: "That bit is pretty clear if you read the interview. I said after 15 years of work, I felt like I am a newcomer on the set because the team has worked together before. So, for me, it was a new experience, and everybody else kind of had done this together before because Bajirao was also historical and they have done two films together so I was the new one on the set, which is an interesting feeling after 15 years of work. It is as simple as that."