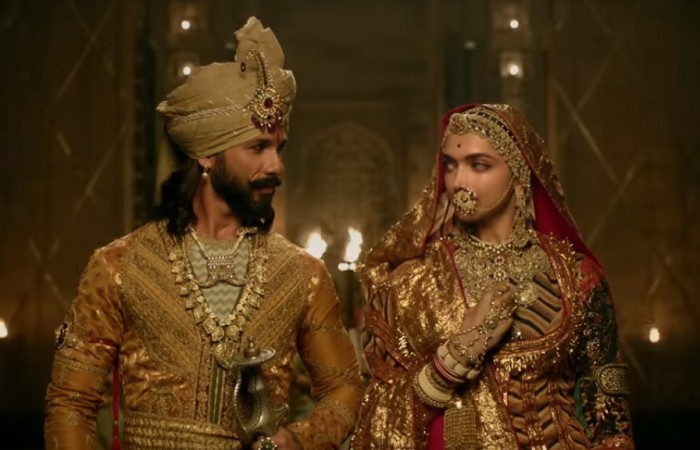 After West Bengal and five southern states, Sanjay Leela Bhansali's Padmaavat will now release in Punjab. The decision was taken after the leaders of the Rajput Mahasabha in Punjab watched the movie at a special screening in Pathankot and said they have no problem with the film's release.
Also Read: IBTimes India's review of Padmaavat
On Wednesday, a special screening was organised for the Rajput leaders in Punjab at a local multiplex. Initially, Rajput Mahasabha had opposed the movie's release, but after watching the movie they said they are satisfied with the movie and have no problem with its release.
"We had opposed this movie earlier, due to which movie makers had to make 300 cuts. We have watched the movie today and found now it has nothing objectionable against the Rajput community. So now we are satisfied and we have no problem with the movie's release. Around 30 leaders from our community watched the movie on the request of the administration and we have no objection to the movie now," The Indian Express quoted Rajput Mahasbha Punjab president Davinder Darshi as saying.
Darshi said some local Congress leaders from the Rajput community convinced them to watch the movie before it's release.
Yogender Thakur Parshad, a local Congress party councillor from Pathankot, said the misconception around the movie has ended. Thakur has also requested other members of the Rajput community to watch the film because it is showing their community in a good light.
"There has been no tampering with history and Rani Padmavati's character is shown in good light. Everybody should watch this movie," Thakur said.
Protests and violence have gripped several states after Rajput Karni Sena said they won't allow the screening of the movie. On Wednesday, a school bus with 30 students and three teachers was attacked in Gurugram city. However, SSP Pathankot Vishal Soni said that there was no tension in the city.
"Movie will be shown in four theatres in Pathankot and I can assure you that there will be no trouble. No one has opposed the movie and we are not expecting any trouble. In fact, community leaders have appreciated the movie after watching it," Soni said.
The Amritsar police administration also said that people can watch Deepika Padukone-Ranveer Singh-Shahid Kapoor starrer Padmaavat without any fear.
"There has been no such issue in Amritsar. We have not deployed any extra force, but our SHOs have been asked to keep vigil at the movie theatres," the publication quoted DCP Amrik Singh as saying.