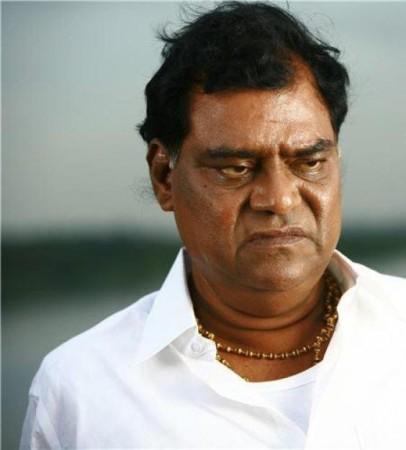 Popular Telugu actor Kota Srinivasa Rao, who has been honoured with the Padma Shri award, says that the recognition is a surprise for him as he had never expected to get the fourth highest civilian award in India.
In a statement to a leading English daily, Kota Srinivasa Rao expressed his excitement over getting the Padma Shri award. "I never expected that I would get this award. It is a surprise for me and this one is for the recognition of my work. I owe it to the Telugu Film Industry, for taking me to new levels," the talented actor told Deccan Chronicle.
Having debuted as a comedian with "Pranam Kareedu" in 1978, Kota Srinivasa Rao acted in more than 500 films in his acting career of over three-and-a-half decade. He has been honoured with several awards, including six Nandi awards. Many in the industry feel that the Padma Shri award has been given to him very late.
"Everyone was saying that the Award came rather late and I should have gotten it long back. I started my career as a theatre artiste and then I got into showbiz. I worked hard to come to this stage and I feel that my hard work has paid off. If I look back, I really wonder how all these years have passed by," The Times of India quoted Kota Srinivasa Rao as saying.
Kota Srinivasa Rao has worked with all leading actors, directors and producers of the Telugu film industry. He has also played the role of villains in Hindi, Tamil and Kannada movies. He thanked everyone who he worked with. "I'm indebted to my directors, producers and my co-stars as they have kept on egging me," Kota added.
He has played different characters and established himself as one of the best villains in Indian cinema. "I guess my role in films like Ahana Pellanta, Ganesh, Money, Hello Brother , Gayam, Rakshana, Shatruvu, Intlo Illalu Vantintlo Priyuralu, Maa Nannaku Pelli, etc. won laurels and helped pave the way for the award," he said.