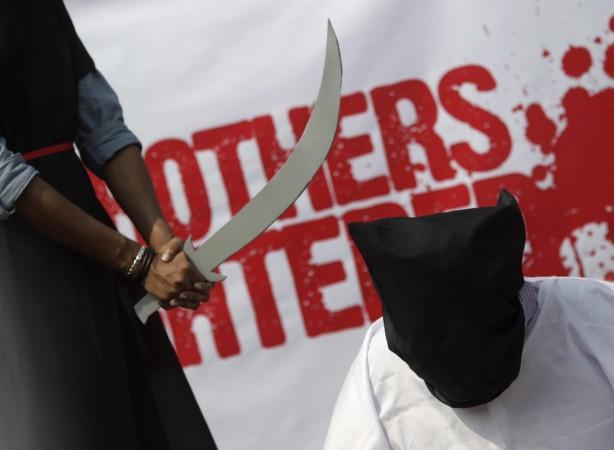 People across the globe have slammed Saudi Arabia's decision to behead a Turkish man convicted of drug trafficking, an incident that came amid rising criticisms on the growing number of executions in the Islamic country.
The man recognised as Ali Agridas was beheaded in the Saudi capital, Riyadh on Thursday, the Press TV reported, citing a statement by the country's Interior Ministry.
The ministry disclosed that he had been sentenced to death after he was convicted of receiving a "large amount of drugs." However, no other details about the Turkish man were made available.
The man on Thursday became the 70th person to be brutally beheaded in the Arabic kingdom so far in the year.
Human rights groups have frequently criticised the country for having the highest rate of executions in the world. The Amnesty International has recently warned that the reclusive country might execute dozens of prisoners on death row.
The organisation has lashed out on the latest incident, describing it as a "dire human rights situation" in the kingdom, Press TV reported.
Meanwhile, the news has sparked an online outcry against the human rights violations in the nation.
"I am speechless at this barbaric act...all involved should be captured and deal with accordingly," a commentator said under an online news article.
"How come the Saudi so called "Prince" drug traffickers are not executed for trafficking Cocaine by tons from Columbia to US and France??? Hypocrite Arab Scums," said another individual.
Under the strict Saudi Arabian version of Islamic Sharia law, crimes including rape, murder, apostasy, drug trafficking and armed robbery are punishable by death.