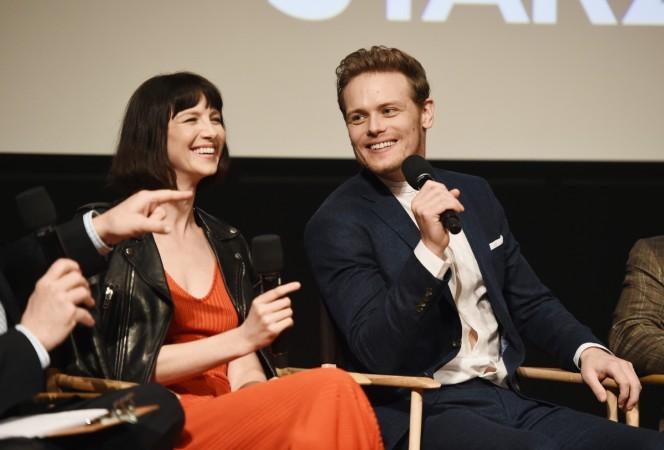 Our beloved Jamie and Claire's story is not over yet! While the fourth season of Outlander is expected to arrive on Starz by the end of 2018, the show creator Ronald D. Moore has recently announced that Season 5 is definitely happening.
Over the weekend, Outlander show creator along with the lead actors Caitriona Balfe (Claire) and Sam Heughan (Jamie) attended the For Your Consideration panel in Los Angeles, where they have dropped major hints about the upcoming season of the show.
Based on the best-selling book Drums of Autumn by Diana Gabaldon, Outlander Season 4 will see Jamie and Claire settling down in the American colonies. There they will meet Jamie's aunt Jocasta. Also, there will be a new villain in the Season 4.
"We finally actually get to see them in some sort of state of domestic bliss," Balfe told ELLE.com on the red carpet at the event. "Finally, they're not being ripped from home or made to travel across oceans. They actually settle, and it's a different dynamic, and it's nice to explore that. Like, what is this relationship when it's normal? Because we haven't really had that."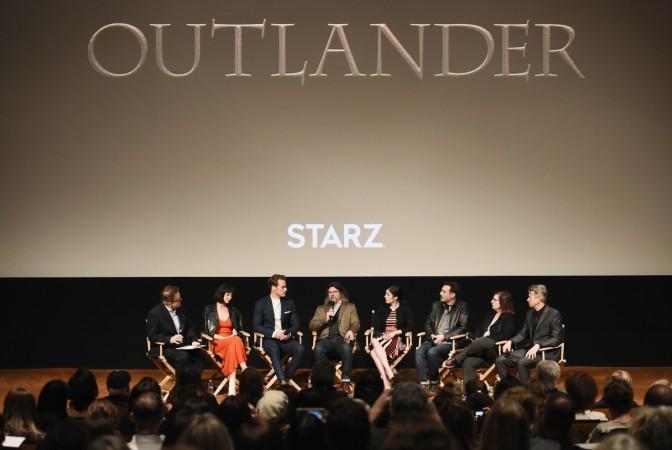 While Outlander Season 4 is underway, this season the team will mostly travel outside Scotland as most of the season will show Jamie-Claire's life in America and that is one of the biggest challenges ever.
One of the executive producers Matt Davis is quoted saying in a Variety report, "It does not look quite the same, and obviously we don't have the oppressive mugginess you'd find in North Carolina. And while most people think everything should be Americanized at that time, there was quite the British hold on the area."
But the most interesting part of the show is Jamie's reunion with his and Claire's daughter Brianna.
Heughan said during the event, "I'm going back tomorrow to shoot that scene. I just got the scripts two days ago, and we start shooting this week. This season, it's a huge moment and will be the catalyst to a lot of the drama that unfolds."