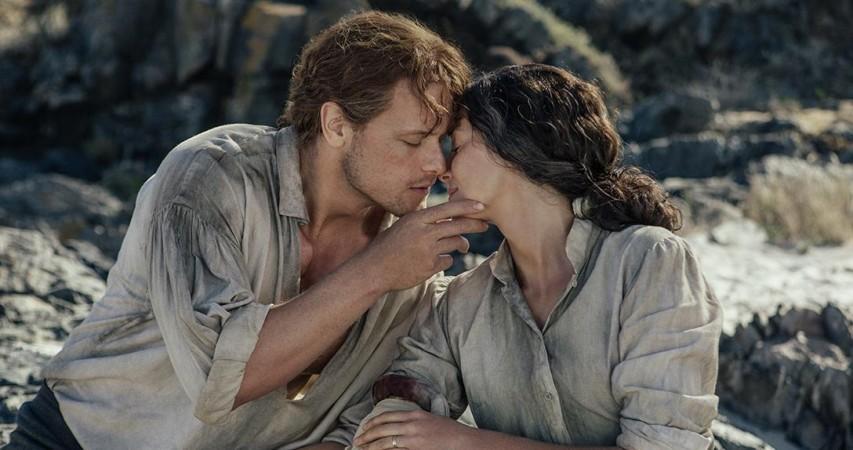 Outlander season 4 will see many more new faces besides fans' beloved Caitriona Balfe (Claire) and Sam Heughan (Jamie).
According to Entertainment Weekly, the Starz' time-travel drama is all set to introduce five new faces in the upcoming season — Billy Boyd as Gerald Forbes, Caitlin O'Ryan as Lizzie Wemyss, Natalie Simpson as Phaedre, Simona Brown as Gayle, and Tim Downie as Governor William Tryon.
Take a look at breakdown each actor's profile.
Billy Boyd
Boyd will be seen to play the role of Gerald Forbes in the new season of Outlander. His character Gerald, who is a rich character, might come across Jamie and Claire at the beginning of the season 4 as we have seen the duo washed ashore in Georgia in season 3 finale. And also, Boyd's character is based out of North Carolina. He is also best known for his portrayal in Lord of the Rings.
Caitlin O'Ryan
Another addition to the series is Caitlin O'Ryan's character as Lizzie Wemyss. She will portray as a young Scottish woman, who will go on a big adventure with Jamie-Claire's daughter Brianna in season 4. Also, Outlander season 4 will be marked as her television debut as she recently completed her graduation from the Oxford School of Drama.
Natalie Simpson
Simpson has signed on to portray the character of Phaedre, the personal maid, and seamstress for Jamie's aunt Jocasta Cameron. She recently featured in BBC miniseries Les Miserables as Sister Simplice.
Simona Brown
Brown, known for her portrayals in A&E's Roots remake, The Night Manager, and The Casual Vacancy, will be seen as Brianna's best friend and college roommate Gayle.
Tim Downie
Tim Downie will portray Governor William Tyron, who is a former British officer. He ran North Carolina until 1771. Downie is best known for his portrayals in Paddington, Toast of London, Transformers: The Last Knight and Upstart Crow.
Outlander season 4 will premiere on Starz in November this year.