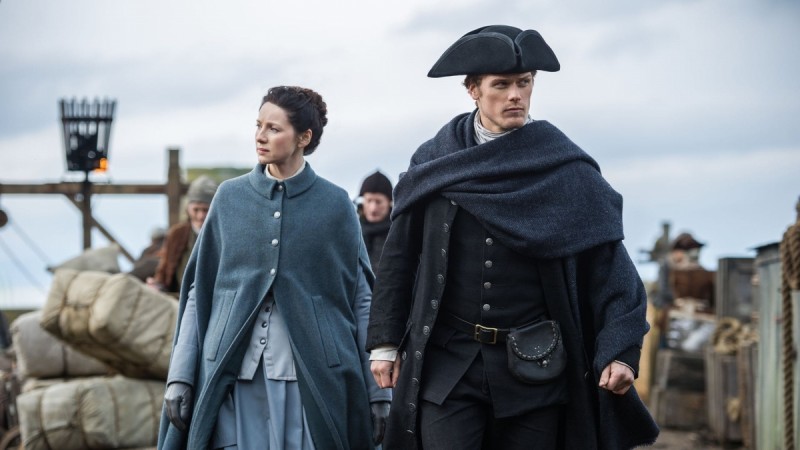 Jamie and Claire's ecstatic reunion did not last long this time.
In Outlander Season 3 Episode 9 titled The Doldrums, Jamie and Claire leave Scotland to search Young Ian, Jamie's nephew, who was captured by the Portuguese sailors when he was trying to save a box of valuables for Jamie.
Also read: Outlander Season 3 Episode 8 air date, spoilers: Who is Jaime's 'First Wife'?
Jamie's cousin Jared helped them prepare for their journey. And, he also tells him that the ship which kidnapped Ian was the Bruja and it's gone towards Jamaica. He further informs that a healthy male is being sold for 30 pounds in the West Indies.
After, Jamie tells Claire he sent Jenny and Ian a letter explaining what happened to Young Ian. Then he assures her he wants to be with her. "I meant what I said. You belong w' me," he says.
But, "if you truly want to go back, I'll take you to the stones myself." But Claire tells Jamie she wants to find Young Ian first.
Amid many other incidents, the episode ends with Jamie-Claire's separation, yet again.
During their journey to West Indies, a British warship named the Porpoise follows Jamie-Claire's ship Artemis for help as plague has broken out on the ship. Eventually, Claire agrees to help the ailing people while Jamie tries to stop her. But he cannot convince her, hence says, "I won't take my eyes off that ship until you return."
On board the Porpoise, Claire diagnoses the disease as typhoid fever and instructs Captain Leonard in how to treat it. But as she offers to help for a short period of time, the Porpoise captain Leonard tricks her and kidnaps her as he needs her help at any cost.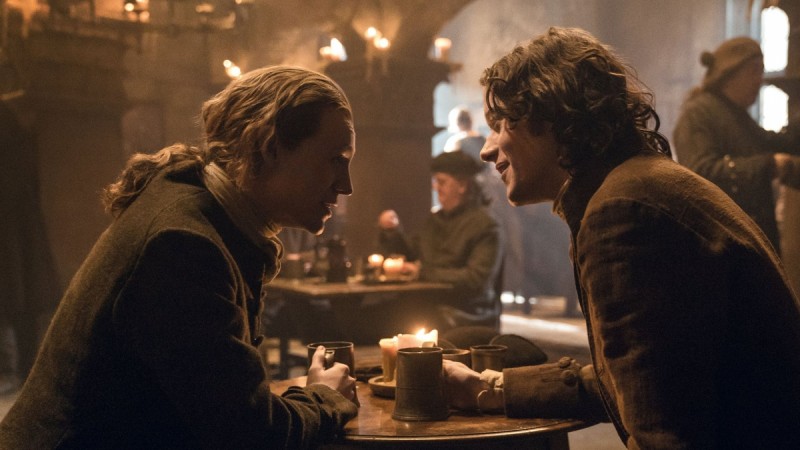 He convinces Claire that and will return her to her ship when they dock in West Indies. He tells her he already sent this news to the Artemis.
However, as the show is moving towards the season's end, Outlander creators have changed the show's title sequences that accompanying some problematic images of unseen scenery.
"We talked about it early on and asked [composer] Bear McCreary about what he thought. He thought it was a great idea," executive producer Matthew B. Roberts told Entertainment Weekly.
"It gives it a different feel. We always call Outlander a road show. We are never in one spot very often. It's always moving. That helps us. We change our main title to depict where we are in the story. We will do that again. We will evolve."
And, those unseen scenery from the title sequences tease the viewers where the show is headed. And, it seems like Claire will have a rocky journey ahead.
To know more about Jamie and Claire, watch Outlander every Sundays on Starz.