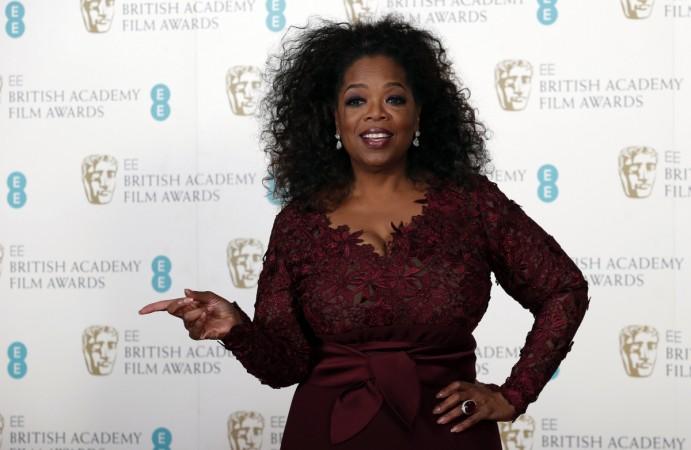 Media mogul Oprah Winfrey, who was in disbelief at Donald Trump's win, has, in a Twitter post, asked everyone to take a deep breath. Winfrey, who supported Democratic candidate Hillary Clinton, said that she could sense that hope is still alive.
The popular talk show host had called Trump a demagogue, but said that hope is alive when he became the president. Winfrey told Entertainment Tonight that she is happy to see Trump meeting President Barack Obama.
"I just saw President-elect Trump with President Obama in the White House, and it gave me hope," she told ET. "To hear President-elect Trump say that he had respect for President Obama, it felt that he had reached a moment where he was actually humbled by that experience."
"To hear President Obama say that he has renewed confidence in the peaceful transition, I think everybody can take a deep breath. Everybody can take a deep breath now!" she continued.
Earlier that day, in an interview with Associated Press, she maintained that "hope is still alive." "I could sense from Donald Trump's body language even when he came out for the acceptance speech, that brotha has been humbled by this whole thing. I think it's a humbling process that now you literally have the weight of the world on your shoulders," she said.
However, her comments did not go well with many, including American stand-up comedian Patton Oswalt and John Early.
Here are some of the comments:
"Oprah what the fuck? This is not one of my favorite things." — Oswalt
"Oprah, you can take a deep breath and hold it while the rest of us literally fight for our lives right now. #smh." — Heather Matarazzo
"I used to have great respect for Oprah. (past tense)." — Scott Weinberg
"DON'T YOU DARE OPRAH." — John Early.
"No @Oprah we're not going to take a deep breath, love you but with all due respect, the hatred that man has released won't touch your life." — S Maxx Mahaffey