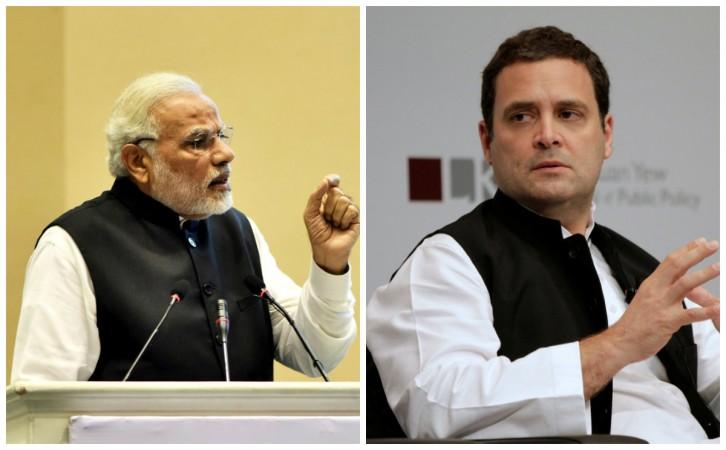 Leaders of the opposition party launched a multipronged attack on Prime Minister Narendra Modi and the Bharatiya Janata Party on its fourth-anniversary celebrations on Saturday, May 26.
Congress said that four years of BJP government was marred with "treachery, trickery, revenge, and lies", while the Left parties –Bahujan Samaj Party and Samajwadi Party—said that the society suffered due to its "failures," Press Trust of India reported.
Congress President Rahul Gandhi took to Twitter to express his opinion and tweeted a mock report card on the BJP government. Here are the grades:
"4 Yr. Report Card Agriculture: F Foreign Policy: F Fuel Prices: F Job Creation: F Slogan Creation: A+ Self Promotion: A+ Yoga: B- Remarks: Master communicator; struggles with complex issues; short attention span."
Congress also called the BJP "Betrayal Janata Party" for not keeping up with its promises. Following this, they also observed "Betrayal day" on Saturday, the news agency reported.
Not just Gandhi, but other senior Congress leaders Ghulam Nabi Azad, Ashok Gehlot and Randeep Surjewala took potshots at the BJP government during a press conference. The trio released a booklet called 'India Betrayed' on the fourth anniversary of BJP government and alleged that there was an atmosphere of fear and hated under their rule.
"People now know that the Modi-(BJP president) Amit Shah duo is harmful to the country. The four years of the Modi government can be defined in four terms -- treachery, trickery, revenge, and lies," AICC communications in-charge Randeep Surjewala was quoted as saying by PTI.
Apart from the Congress leaders, even Left parties joined in on the bandwagon to criticize the Modi government. BSP chief Mayawati slammed the Modi government for not solving the problems of a common man.
"The four years of Narendra Modi government prove that it has historically failed on the issues of inflation, poverty, unemployment, welfare work and other issues which affect the life of the people in the country."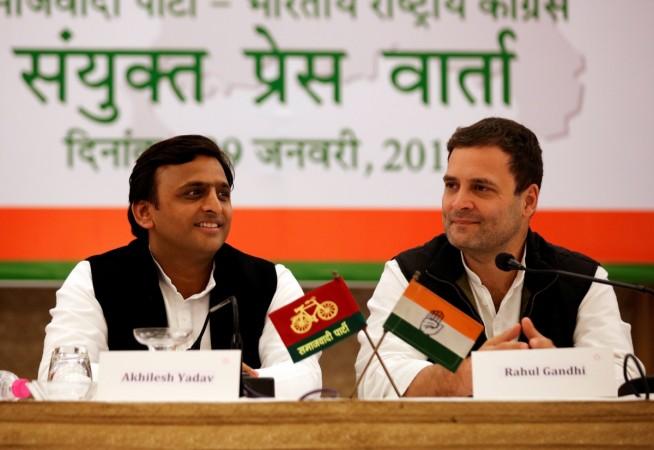 Samajwadi Party chief Akhilesh Yadav also took to Twitter to hit at the BJP government. He said:
"Game of corruption in politics, banking system is failed… petrol and diesel price are at the highest, rupee price is at the lowest… Those involved in scams have left the country. There is the GST blow over inflation. The attack on Dalits, poor and women. Farmers, unemployed and businessmen are in pain… Congratulations on these four years."