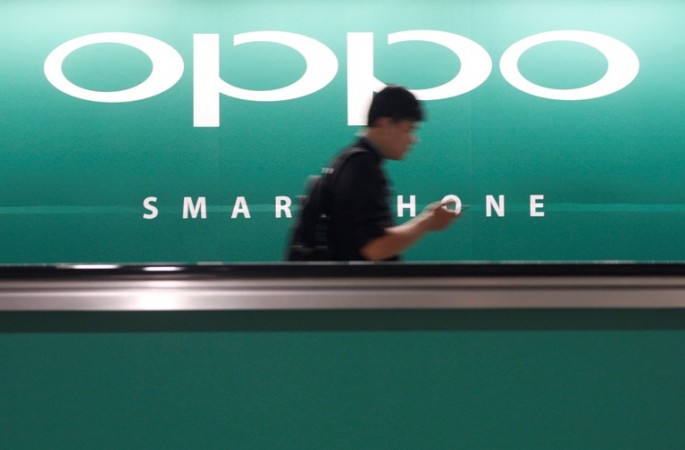 Leading Chinese smartphone brand Oppo is looking to expand its sales network in India as the demand for affordable smartphones rises in the country. The company is planning to set up 35,000 sales points across India by the end of 2016, the Times of India reports.
In an interview with the newspaper, Sky Li, Oppo's global VP, talked about the huge growth potential in India's smartphone category, and said the company is speeding up its sales and service network. According to the report published Saturday, Oppo said it would address after-sales woes by expanding its service network with 180 new official centres across the country this year.
"India is a strategic market for us primarily because there is clearly a huge potential to grow in the smartphone category," Li told TOI. "That's why we are speeding up our sales and service network. So far, we have received an over-whelming feedback from the Indian market in terms of product quality as well as the after sales service."
The announcement is a reiteration of what Li said in January while mapping the company's plans for India in 2016. Oppo has made its presence felt in India with extensive advertising of products and a wide range of smartphones, covering entry-level and high-end price ranges. The company said it understands India is a price sensitive market and craves for premium level experience. Oppo identified camera and battery as the two main USPs for a smartphone to attract consumers.
"The current trend indicates that increasingly smartphones are doubling up as cameras. The other major feature that influences a buying decision is battery life and strength. With users spending hours on their smartphones, battery life is one area that is seeing and is likely to see more innovation," Li predicted.
Oppo has made both the features its biggest selling points in India. Identifying the selfie trend, the company launched a series of models with highly-capable camera sensors. It has included VOOC rapid charging tech in its phones to address battery woes that consumers face in everyday life.
The company has launched 21 smartphones in India so far, including the recent record-breaking selfie expert Oppo F1. It is expected to launch the new F1 Plus in India next week, adding a new product to its diverse portfolio.
Earlier this year, Oppo revealed its plans to invest Rs 100 crore in setting up its own manufacturing unit in India by August 2016. In the upcoming Noida facility, Oppo plans to locally produce 10 million handsets per year.