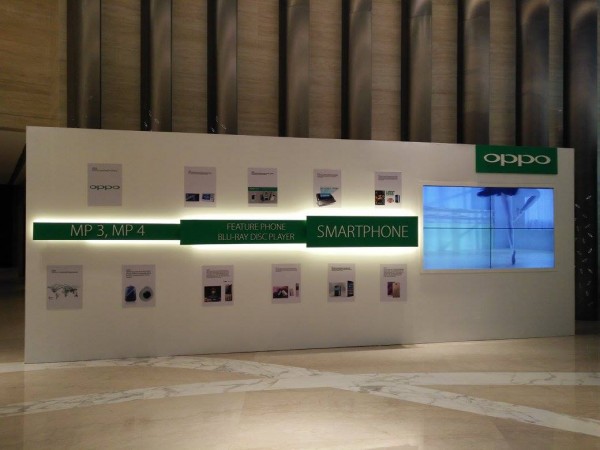 China-based smartphone manufacturing company Oppo said on Thursday that it will invest Rs 100 crore in setting up its own manufacturing unit in India by August 2016. The upcoming manufacturing plant in India will not affect Oppo's relationship with Foxconn, which currently produces mobile handsets for the Chinese tech company in India.
Oppo's sales in China have been significant so far and the company is aiming for similar growth in India. Oppo Global VP and President of Oppo India Sky Li said the company has sold 40 million smartphones in China till now and it plans to produce 10 million handsets per year in its upcoming manufacturing unit, according to a PTI report.
"We have long term plan for India. We will invest Rs 100 crore to start our mobile manufacturing unit by August 2016," Li said at the sidelines of selfie-centric F1 and F1 Plus smartphones' launch in India on Thursday.
Earlier this week, Oppo announced that its smartphone sales hit a 50 million mark in 2015 despite its limited presence outside China. Oppo's R7 series, which includes R7, R7S and R7 plus, collectively constituted for 15 million units sold in 2015.
Oppo is now focusing on mobile photography with the launch of its new F1 and F1 Plus smartphones in India. Both the phones are touted to feature the best-in-class camera sensors to capture true-to-life images. Oppo F1, for instance, has an 8MP front camera with a wide aperture lens, one-fourth inch sensor and the company's patented "screen flash" to get quality selfies even in low light conditions.
Oppo F1's rear camera is fitted with a 13MP f/2.2 aperture lens and a single LED flash. Other features include a 5-inch HD display, Qualcomm Snapdragon 616 octa-core processor, 3GB RAM, 16GB expandable memory, 2,500mAh battery and a full metal body with dual SIM slots underneath.
Oppo claimed that its F1 Plus boasts a more sophisticated camera than the F1 for taking selfies. But, the company did not disclose the specifications of the camera in the F1 Plus, which will be available in India in April for Rs 26,990. The known specs of F1 Plus include a 5.5-inch HD display, 4GB RAM, 32GB expandable storage, 13MP rear camera with LED flash and a full metal body and Snapdragon 616 processor like the F1.
Oppo F1 smartphone will be available in stores in India from 4 February. Speaking about the company's plans to expand its presence in India, Li also said Oppo is targeting "35,000 sales outlets and 180 official service centres" in the country in 2016.