Oppo has positioned itself as a selfie expert, but it recently revamped its brand image completely by breaking the boundaries. If the Find X smartphone isn't enough proof of Oppo's fast-tracked innovation, this news will cheer you up.
Only days ahead of Samsung Galaxy Note 9's official launch, Corning Incorporated announced that its latest Gorilla Glass 6 will be featured on Oppo's next smartphone. This announcement contradicts some reports that suggested the Galaxy Note 9 to be the first smartphone with Gorilla Glass 6, but it certainly adds another feather to Oppo's hat.
Of late, Oppo has managed to deliver breakthrough technologies such as truly bezel-less display with the highest screen-to-body ratio of 93.8 percent, in-display and the fastest battery charging technology dubbed SuperVOOC, which charges 0-100 percent in just 35 minutes. With Oppo's partnership with Corning to bring the latest Gorilla Glass 6 in its next smartphone, the Chinese smartphone company has certainly gained an edge over leaders like Samsung and Apple while bringing yet another breakthrough feature to the consumers.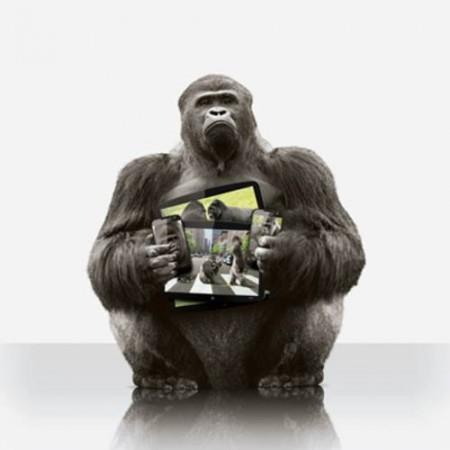 "OPPO and Corning have always maintained a close working relationship, which has enabled a superior user experience for consumers through multiple versions of OPPO smartphones," Andy Wu, VP at Oppo, said in a statement. "We are excited to be the first to adopt Gorilla Glass 6 on our upcoming smartphone, and we believe that consumers around the globe will enjoy an unprecedented experience."
The mystery of Oppo's next smartphone
But the mysterious reference to Oppo's next smartphone with Gorilla Glass 6 is likely to ignite curiosity among fans. Even though the company hasn't named it, the upcoming smartphone is either going to be the Oppo F9 or Oppo R17.
Oppo is already teasing the upcoming launch of F9 and F9 Pro. While nothing is solid on the R17, rumours have suggested it will be the first smartphone to boast 10GB RAM, which makes a perfect candidate for Gorilla Glass 6.
While Oppo F9 is being teased internationally, the F9 Pro is headed to India, the company has confirmed. And if the latest announcement by Oppo is any indication, it could happen in the "coming weeks."
So far, Oppo has confirmed that the F9 Pro will have a "teardrop" notch design, which simply means a smaller notch on top of a bezel-less display. Considering how Oppo is highlighting the display feature, adding Gorilla Glass 6 will only build more hype.
The best of Corning Gorilla Glass
With each iteration, Corning is perfecting the glass covers protecting the displays of smartphones. The Gorilla Glass 6 is the best one so far and it is more durable than ever. According to the company, the Gorilla Glass 6 can survive 15 drops from 1-meter height onto rough surfaces – that's 2x better than Gorilla Glass 5 and many times better than rival options.
Gorilla Glass 6 is said to be 62 percent break resistant, 51 percent scratch resistant and improves readability on a smartphone by 49 percent. It also favours wireless charging, better touch sensitivity and optical clarity. We are certainly going to see a lot of smartphones with Gorilla Glass 6 this year and next, but Oppo will be remembered for being the first to adopt it.