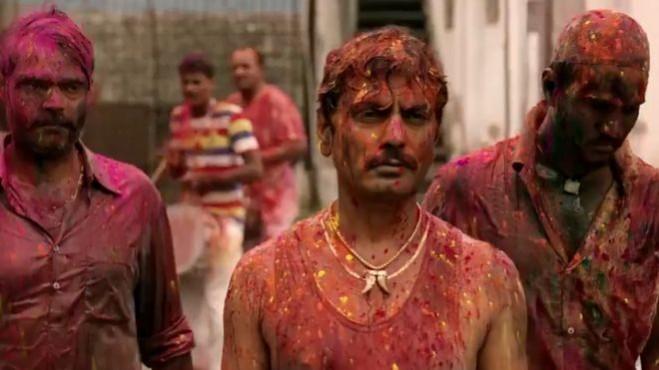 Police departments across India are using memes based on hit Netflix series Sacred Games to get their message across -- be it clamping down on fake news or bringing errant taxi-drivers to task.
Sacred Games [REVIEW], based on Vikram Chandra's novel and starring Saif Ali Khan, Nawazuddin Siddiqui and Radhika Apte, has become an instant sensation since its release earlier this month.
A Netflix original, Sacred Games has been the source of many memes, much like previous works of filmmaker Anurag Kashyap who – along with regular collaborator Vikramaditya Motwane – has directed the eight episodes that make up the first season of the web series.
Police get net savvy
Police from across India have over the past couple of years become especially net-savvy, using memes – a lingua fraca of sorts for the younger generations – to spread awareness about personal safety as well as law and order issues.
Thus, as Sacred Games proved to be a phenomenon, the cops have taken it upon themselves to use some memes from the series to get their point across.
The first to do this was the UP Police, with their official Twitter handle putting out a meme against fake news on Monday, July 23.
Ironically, the language used in the meme was Hindi with a Marathi slant, which was unexpected especially after certain political parties in Maharashtra's capital Mumbai – where the dialect originated – have been trying their best to get UP residents evicted from the city.
Next up was the Punjab Police, who used one of Nawazuddin's most prominent dialogues to warn of the dangers of two-wheeler riders not wearing a helmet. This meme was published in the early hours of Tuesday.
were the Kolkata Traffic Police, who used another of Nawazuddin's most prominent dialogues – this one was heard even in the trailer of Sacred Games – to warn taxi-drivers who refused rides to passengers on any pretext. This one came around three hours after the Punjab Police post.
Will these be effective?
The jury is still out on whether posting memes on social media can actually get people to follow the rules. However, the power of social media has been on display several times in India, for both good and bad.
For example, rumours spread through social media have already led to dozens of people being lynched because they were suspected to be child-traffickers.
Truth is, people tend to heed and believe the negative much more than the positive. Based on that human trait alone can we surmise that the messages the police are looking to deliver through the memes may not have as much impact in the real world as they have had on the virtual one.
However, this may at least be a good start, because repetition often makes people internalise certain messages. It may well be that some of these memes – possibly with a large number of retweets – may actually be doing their job in spreading awareness and getting people to act on them.
[The author teaches reporting and editing at St Joseph's College (Autonomous), Bengaluru. The views expressed are his own.]