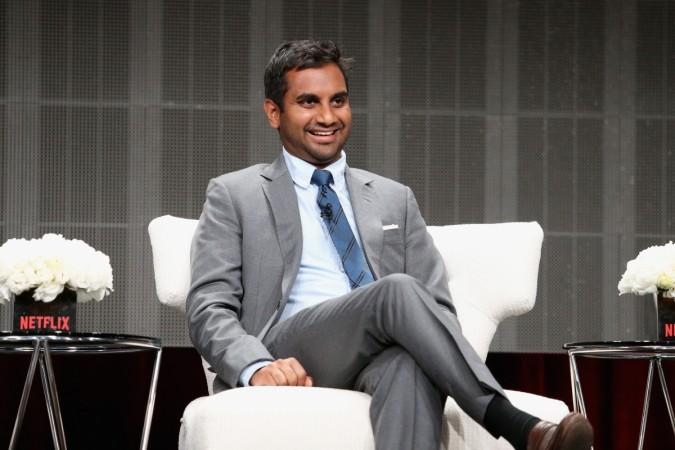 Yesterday, social media platforms were left stunned when a 23-year-old photographer accused comedian Aziz Ansari of sexually harassing her following a date.
The woman recounted the dreadful date on Babe.net and informed readers that the funny man pulled her hand towards his penis multiple times and "kept doing it after I moved it away." She recalled him asking her again and again, "Where do you want me to fuck you?"
Also read: Is it a yes or no? Some men confuse sexual interest with consent, says study
After the horrific date, she went back and dropped him a text stating that she used verbal and non-verbal cues to indicate she wasn't comfortable. However, he "ignored clear non-verbal cues" and "kept going with advances."
These accusations triggered a debate online on consensual sex, once again. Amidst the debate among Twitter users on consensual sex, Ansari dropped his statement on the issue clarifying that he felt "everything did seem okay" to him and he was "surprised and confused" by his date's reaction.
While these are the accusations, based on the turn of events, women online are emphasising the fact that a no means no.
I hope this Aziz Ansari story will help people realise what consensual sex actually looks like. You don't have to physically say the word 'no' to mean no.

— Jemima Skelley (@jemimaskelley) January 14, 2018
If a woman is uncomfortable, you stop. How are you Aziz Ansari defenders unable to grasp such a simple statement? Until now you thought he was the guru of modern dating but suddenly you don't credit him with the basic intelligence of knowing if a woman is uncomfortable.

— Shilpa Rathnam (@shilparathnam) January 15, 2018
Just read that Aziz Ansari thing because I see so many people defending him that I sort of expected it to be challenging.. Nope. Dude is a fucking creep. If you're defending him, you dont know what consensual sex is.

— maple cocaine (@historyinflicks) January 14, 2018
And we cannot agree more. Men need to understand that it is not a norm if a woman says yes to a coffee in your apartment after a date or "dropping by" is a signal then she is okay to have sex. But did she tell she wants to have sex with you? Did you ask her if she would be interested?
No? Then, how could you assume she would be okay with it. There is so much peer pressure and unfortunately, from some men we date, it has become "mandatory" for many women to indulge in physical and sexual activities on the first date.
But what they don't understand is – If we want to, we will TELL you.
If we've said no, verbally or physically, it MEANS no.
For those unsighted men who don't understand non-verbal disapproval, it includes everything from moving your hands away from our bodies and keeping a safe distance between us.
Do not try to kiss us or feel us up to arouse us, it still doesn't turn into a yes, it simply means you are trying to sexually assault us.
Most women give in fearing the repercussions of the no – what if the man leaves me and goes, what if he spreads the word that I am not "woman" enough to do it, will he hit me, will he harm me if I try running away, what will the next man I date think, etc.
That giving in was consensual? Psst, it's still a no; sorry to burst your rainbow tinted bubble.
And yes, stop telling that a woman needs to be verbal about her no when you cannot gather the guts to pose a question about her wants.