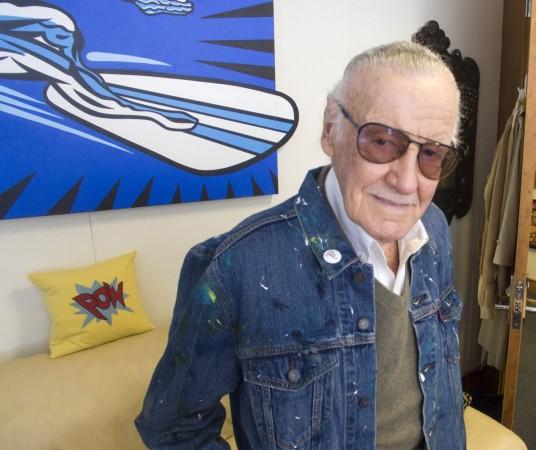 Amidst the #MeToo and #TimesUp movements that took over Golden Globe Awards 2018 recently, a shocking accusation against Marvel legend Stan Lee has been reported by Daily Mail.
The UK-based news outlet revealed that nurses have accused the comic-book writer of sex abuse and sexual misconduct. As shocking as the allegations sound, the 95-year-old denied all charges.
Also Read: Marvel's Black Panther trailer clocks whopping 89 million views
According to the report, young in-house nurses working at his West Hollywood home accuse the celebrity of demanding oral sex, groping the nurses, walking around the house naked and wanted to be "pleasured" in the bedroom. A series of complains from the employees led to the current situation.
"Stan is an old man who has seemingly lost his way. He doesn't seem to care what people think of him, he's lost his filter. There has been a stream of young nurses coming to his house in West Hollywood and he has been sexually harassing them. He finds it funny," a source close to the situation said.
"He walks around naked and is vulgar towards the women, he asks them for oral sex in the shower and wants to be pleasured in his bedroom. He uses the word p***y and f**k in their presence," the insider added.
Despite the accusations, no police complaint or lawsuits have been filed by the nursing company. However, Daily Mail reports that Lee and the nursing company have entered a legal dispute with the Marvel star accusing them of defaming him.
Lee's official statement was released shortly after the news broke out through his lawyer Tom Lallas. As reported by Comicbook.com, the statement reads: "Mr. Lee categorically denies these false and despicable allegations and he fully intends to fight to protect his stellar good name and impeccable character.

We are not aware of anyone filing a civil action, or reporting these issues to the police, which for any genuine claim would be the more appropriate way for it to be handled. Instead, Mr. Lee has received demands to pay money and threats that if he does not do so, the accuser will go to the media.

Mr Lee will not be extorted or blackmailed, and will pay no money to anyone because he has done absolutely nothing wrong."
Hoping to protect the identity of the employees, the nursing company will not reveal names of the accusers.
Although the case is still developing, Marvel fans think that the accusations against the Spider-Man, Iron Man, X-Men, Hulk and many comic characters creator come a month before Black Panther's release and the coincidence is eerie.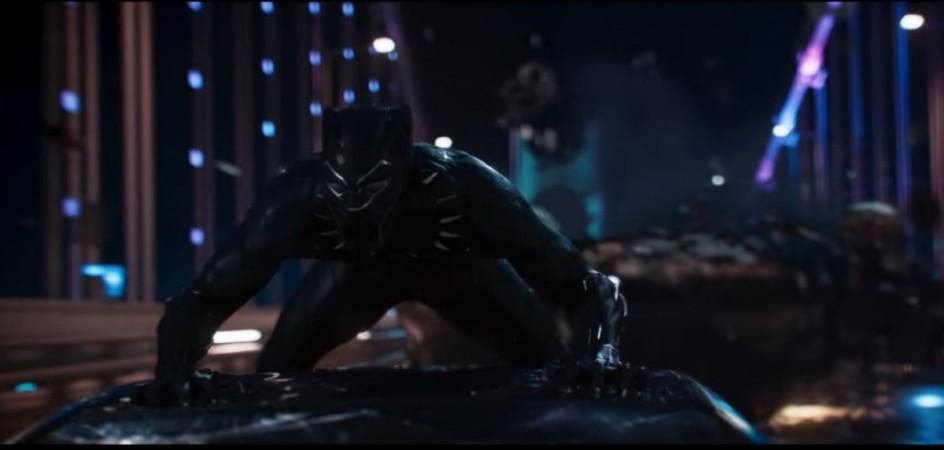 Fans tweet:
Stan Lee is accused for being a creep right before Black Panther comes out pic.twitter.com/ReJk8oFhgW

— Ahmed/Drakeo & 03 Greedo are the greatest (@big_business_) January 9, 2018
I'm not even going to go anywhere near the topic of Stan Lee being accused of sexual assault other than to say:

1.) Innocent until proven guilty
2.) If you think these allegations have come out to try and sabotage the release of Black Panther then you're a fucking idiot.

— Joe (@JoebiWan94) January 9, 2018
These people want to do anything to derail Black Panther.

Does Stan Lee own Marvel? No
Does Stan Lee have any creative input into the movie? No

Notice how no one is calling to boycott the plethora of other Marvel shows/movies? ? https://t.co/2kLJ62Ippd

— The Last of The Igwe (@chidzhazenberry) January 9, 2018
Until I see proof about the Stan Lee accusations I'm not believing shit. A month before Black Panther comes out? THE blackest movie of the year with the largest guaranteed audience?? Nah. That's not a coincidence.

— monkito (@esmexh) January 9, 2018
Funny how a 95 year old Stan Lee is NOW being accused of sexual assault allegations when Black Panther is a month away from being released lol

— BANKS ? (@trvplord12_) January 9, 2018
Let's not turn this revelation about Stan Lee into a conspiracy against black panther. For the love of all that is holy don't do this. Don't be that dumb.

— Coonfucious (@Blike_Dante) January 9, 2018
Wait... So because Stan Lee acted up we're just supposed to boycott Black Panther, but not Infinity War or the eleventy-billion other Marvel movies and tv shows that exist!?

Could y'all be a little less obvious?

— ThereWillBeTypos (@CijiTheGeek) January 9, 2018
Some are even blaming Zack Snyder fans to have built up the controversy.
Stan Lee is now being accused of sexual misconduct & Marvel fans are implying that Zack Snyder fans are manufacturing this controversy to boycott BLACK PANTHER & INFINITY WAR. I just... can't. #StanLee pic.twitter.com/ybBJxr1zY2

— Jesabel (@JesabelRaay) January 9, 2018
A source reports that the news broke out when the nursing company owner began speaking about Lee's bad behavior. Word spread and it reached to Lee's ears resulting in the present situation.
Lee, who lost his wife Joan, will be seen doing a cameo in Black Panther releasing in February. International Business Times India will keep you updated with the developments in this case.