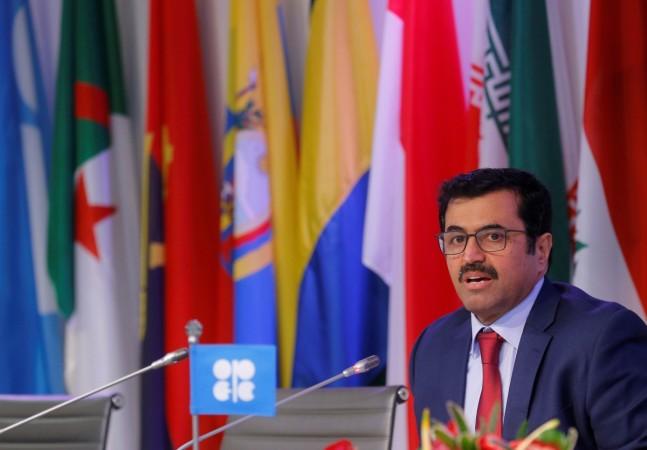 The Organisation of Petroleum Exporting Countries (OPEC) decided on Wednesday to cut crude oil output by 1.2 million barrels a day from 33.6 million barrels, triggering an almost 10 percent rally in prices. Brent Crude futures LCOc1, the global benchmark for crude oil prices, rose almost 12 percent to $52.31 per barrel on Wednesday.
However, this is bad news for India, which imports about 80 percent of its crude oil requirements.
The Wednesday decision to cut output is the first in eight years and has significant implications for major oil producers such as Saudi Arabia, Iraq and Iran, besides non-OPEC oil producing countries like Russia.
"In line with the 'Algiers Accord', the Conference decided to implement a new OPEC-14 production target of 32.5mb/d, in order to accelerate the ongoing drawdown of the stock overhang and bring the oil market rebalancing forward. The Agreement will be effective from January 1, 2017," Mohammed Bin Saleh Al-Sada, Minister of Energy and Industry of the State of Qatar and president of OPEC, said in a statement after the meeting.
The implementation of the decision will be monitored by a high-level committee.
A similar production cut will be implemented by Russia and other non-OPEC producers as well.
Bad news for India
A net importer of crude oil, India was a beneficiary of low crude oil prices as it not only enabled to slash its import bill, but also keep petrol and diesel prices under check. The glut-induced low prices allowed the Indian government to raise taxes on petroleum products without impacting the retail price.
This could change drastically, in the light of the latest development. The international crude oil price of Indian basket was Rs 3,105 per barrel on November 29; this is bound to go up as is evident from the December 16, 2016 price of Rs 3,417 per barrel on the MCX.
India's provisional oil import bill for 2015-2016 was Rs. 4,18,931 crore ($64.4 billion) for importing 202.5 million metric tonnes (mmt) of crude, down from Rs. 6,87,416 crore ($112.74 billion) paid to import 189.43 mmt. In other words, the country saved Rs 2,68,485 crore due to weak crude oil prices.
Meanwhile at OPEC, Khalid A. Al-Falih, Minister of Energy, Industry & Mineral Resources of Saudi Arabia, was elected president of the OPEC Conference for one year, with effect from January 1 2017, and Suhail Mohamed Al Mazrouei, the UAE's Minister of Energy as Alternate President, for the same period.
Oil stocks down on BSE
HPCL, BPCL, IOC and ONGC were trading with losses on Thursday, responding to the OPEC decision. Oil India bucked the trend and was trading with gains of 2.60 percent at Rs 430.25.
Indian Oil Corporation (IOC) announced an increase of Rs 2 on subsidised LPG cylinders to Rs 432.71 with effect from November 30 to December 1, 2016.