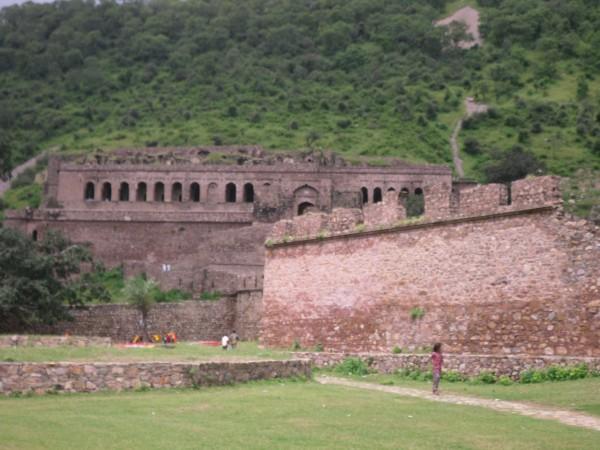 Are you travelling to Rajasthan anytime soon? Planning to check out the beautiful royal culture, music and authentic cuisine of the state? Well, what about a little twist? Perhaps, a visit to some of the most haunted places?
Yes, this is what you can do to add some 'masala' to your Rajasthan trip. To help you, we have prepared a list of four such amazing places. So, check out:
If you love to read about all the spooky places in India then there's no chance you have missed this name. Bhangarh is literally the most popular haunted place in India now. Everyone thinks of it as the most haunted place in India.
A dilapidated and abandoned fort complex, Bhangarh is surrounded by villages from all sided and reach there can be an adventure in itself. However, you cannot stay there after sunset so plan your trip accordingly.
Kuldhara, Jaisalmer
A curse that led people to desert this village – quite a common story when it comes to haunted places in India. At Kuldhara village, you will be greeted by shrubs, damaged walls and what you can call the remains of an old establishment.
According to stories, the village is abandoned since 1800s and it is because of a curse that the place cannot be inhabited.
Jagatpura, Jaipur
Unlike the other abandoned places, Jagatpura is still a residential area. However, the locals claim to have seen the witches walking on the roads and then disappearing suddenly. As the tale goes, these witches are the villagers who died of starvation long back due to the policies of a greedy king.
Even today, they come out and seek help whenever they see a tourist. Seems like the best reason to visit Jagatpura, right?
Brijraj Bhavan, Kota
Major Burton, an employee of the East India Company was murdered here during the Sepoy Mutiny and it is said that his spirit still roams around in the mansion. The Brijraj Bhavan is now a heritage hotel but the haunted tag doesn't go away.
Perhaps, you can plan a stay at this heritage hotel and also hope for some paranormal experience?