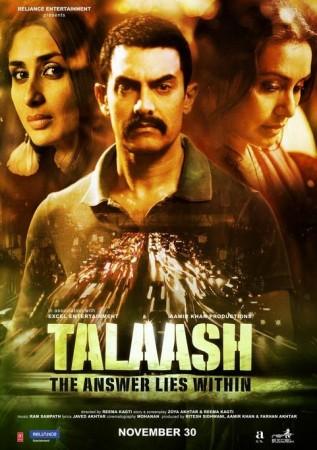 After working in a horror film, Aamir Khan now wants to meet ghosts in real life. The actor is now planning to visit Bhangarh, a ruined town in Rajasthan that is popularly called as "bhooton ka Bhangarh".
During the promotion of his latest suspense thriller "Talaash" a news channel official dared him to visit the ghost town.
According to reports, the 47-year-old actor will visit Jaipur first and will then head straight to the town.
"When Aamir was informed about the tales and stories surrounding Bhangarh, he got a bit curious and agreed to visit Bhangarh," a source close to the actor told Hindustan Times.
"Since then, he has been very interested in this place. He has been wondering why everyone is so scared to visit it. And now that the film is out, he has some time to take up this challenge seriously."
Bhangarh Fort is one of the top ten most haunted places in India. The ruined town is situated in Alwar district 80 km away from Jaipur, Rajasthan. A pre-historic site, Bhangarh is the only site in India where the government has officially banned the entry of any person after sunset.
It is one of the scariest places in India, but also a popular tourist destination.
Aamir's spokesperson confirmed the news on behalf of the actor and said, "Aamir's dates are being worked out for his trip to Bhangarh. He is a rationalist and doesn't believe in the supernatural at all. However, he is very curious as a person and hence wants to see this place for himself."