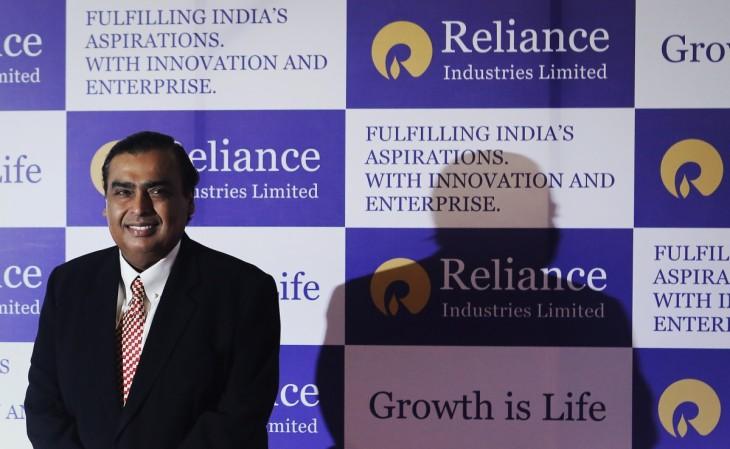 The Indian stock market is hovering at the all-time high in the recent times. The National Stock Exchange (NSE) is up by 10 per cent in 2018. India's broader NSE index has achieved succeeding record highs during the last couple of months even as worries over the US-China trade war has dragged other major stock markets down.
Interestingly, only five Indian companies are driving the 97 per cent of the stock market's rise to all-time high and the analysts are of the opinion that the trend is going continue as the country goes into the election year. The Bombay Stock Exchange (BSE) index has become Asia's top performer for the year, even in dollar terms after accounting for the rupees nearly 9 per cent slump.
Yet a small group of companies led by the country's biggest software services firm Tata Consultancy Services Ltd (TCS) in allowing the bulls to take over the stock market.
TCS, a company which became the first Indian Tech company to hit the $100 billion mark in April, has contributed 35 per cent of the rise in the NSE in the current year. The recent better than expected results have further pushed the stocks of the company up.
After TCS comes one of the most profitable companies in India, Reliance Industries Ltd which contributed 27 per cent to the Nifty's rise this year. On Thursday, it became the first Indian company to have crossed Rs. 8 lakh crore in market capitalisation shortly after its valuation its valuation hit Rs. 7 lakh crore in July.
Market experts argue that the top 10 shares in terms of Market value are likely to outperform and lead the Indian stock markets, amid weaker rupee and their stronger earnings growth. Notably, last week, the India Rupee hit an all-time low of 70.40 against the dollar.
The weaker Rupee and the upcoming election season is expected to infuse volatility in the markets are the investors would prefer playing safe by parking their money in blue-chip companies.
According to data for 560 listed companies on the stock exchange, Indian companies have registered an 11.6 per cent annual increase in profits for the June 2018 quarter which is the highest in last five quarters.