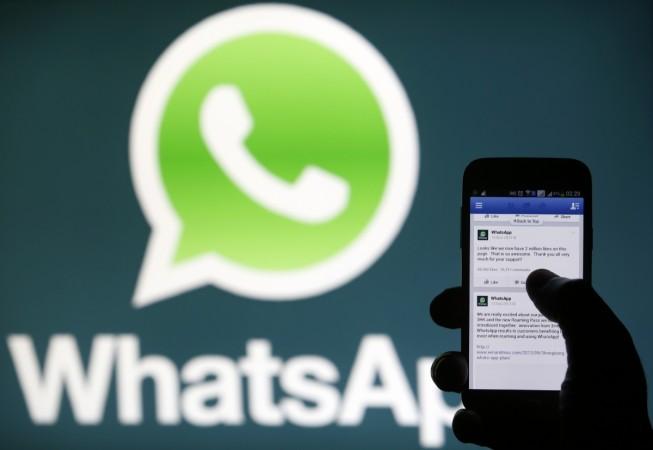 Social media has transformed the dissemination of information over the years, enabling users to send messages to thousands of people in no time, but it has also become a hotbed of rumours, spam and malware with miscreants misusing it to trap the gullible. And surprisingly, one hoax that has been repeatedly circulated on social media is that WhatsApp will become chargeable, and it has resurfaced in 2017.
The message says WhatsApp will start charging its users 0.01ps per message by citing an unknown paper, but those who share the post with 10 WhatsApp friends or groups can continue using the instant messaging service for free.
[READ: Is Airtel offering free unlimited 4G, 3G data for 3 months to counter Reliance Jio 4G offer?]
The hoax message reads:
From Saturday morning whatsapp will become chargeable. If you have at least 10 contacts send them this message. In this way we will see that you are an avid user and your logo will become blue and will remain free. (As discussed in the paper today. Whatsapp will cost 0.01ps per message. Send this message to 10 people. When you do the light will turn blue otherwise whatsapp will activate billing.
This same hoax message was circulated in 2012 too and there is not an iota of truth to it.
Another Whatsapp hoax being circulated widely is about South African Airways (SAA) offering free tickets to those who take part in a survey. Participants are asked to forward the message to 10 friends.
SAA spokesperson Tlali Tlali has said in a statement that the airlines is "neither conducting an online survey nor offering free flight tickets." He said, "Free flight tickets are a luxury we cannot afford at this stage as the airline is focusing on restoring financial stability and is managing its costs to improve its performance."
The motive of the hoax is unknown, but Tlali has warned WhatsApp users not to click the link that comes with the message.
"We strongly warn everybody to ignore this hoax survey and to avoid clicking on the link if they receive it. There's no telling what could happen to the devices of those who click on the link. It is better to heed the warning and exercise restraint than to be brave and sorry," said Tlali.