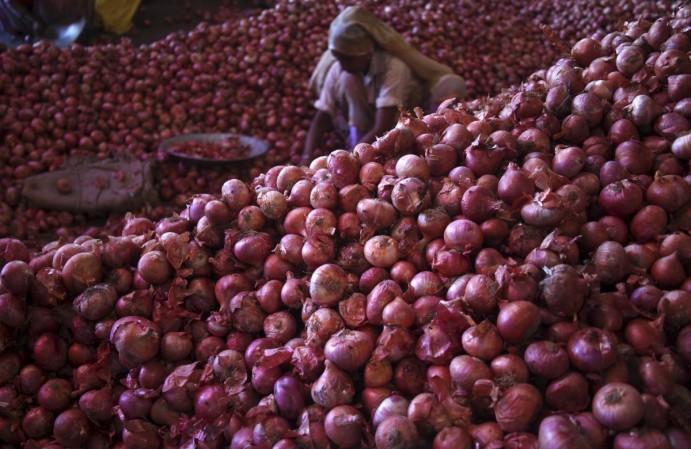 In a freak accident on Mumbai-Pune expressway in Lonavala on Thursday morning, a truck loaded with onions fell down 40 feet from the Valvan Bridge, critically injuring the driver.
However, the onlookers rushed to collect sacks of potatoes instead of helping the driver who was injured, lying in a pool of blood.
"The truck driver lost control over the wheels and banged onto the divider after which the truck took the plunge and fell down on the old highway," a police official told Hindustan Times.
The onlookers, local residents, and drivers of other cars rushed to collect as many onions as possible. Witnesses said that many also appeared on the scene carrying cloth bags.
The report claims that the driver was later taken to the hospital where he is currently undergoing treatment. The highway has been currently closed. The Lonavala police might file a case against the unidentified people who stole the onions instead of helping the injured driver.
The police report said that the driver lost control of the eight-wheel truck which caused him to swerve and hit the cement railing and fall off the bridge through a gap between the railings.
"There is a gap between the two segments and the truck fell on to the highway from this gap," the investigating officer told Times of India.
After the incident, the highway was shut for more than 45 minutes causing a massive traffic jam.
#NewsAlert: A truck carrying onions tumbled down 50 feet off Lonavala exit. The accident took place in the wee hours of Thursday on the old Mumbai-Pune Expressway. The driver is severely injured. People in large numbers helped gather the onions that fell off the truck. pic.twitter.com/n7AgMXFUaO

— Pune Mirror (@ThePuneMirror) November 1, 2018
Can you imagine what's happening? A lorry with onion loads had somersaulted on the Pune-Mumbai highway in Pune area. People from neighbouring residences brought the bags and whatever that can carry the onions. But at the same time didn't bother to help the injured lorry driver pic.twitter.com/ECPkxNgaQK

— raman E B (@ramaneb123) November 3, 2018