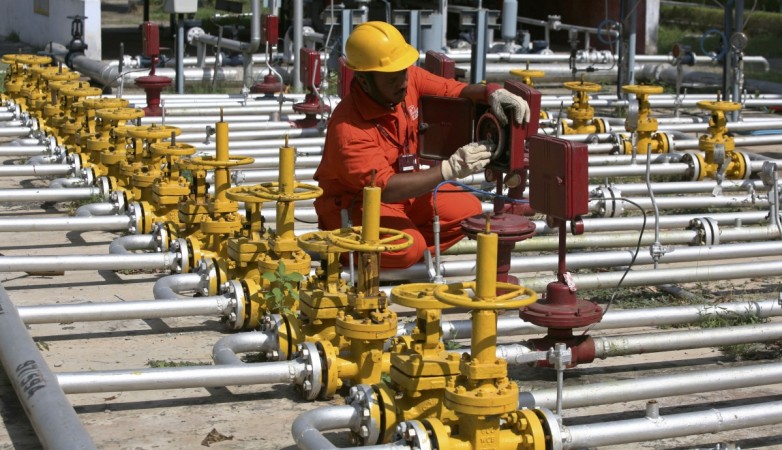 Shares of the Oil and Natural Gas Corporation (ONGC) and Oil India slipped up to 2.5 percent on the Bombay Stock Exchange following reports that the two companies would have to shell out additional royalty payments amounting to $1 billion.
The ONGC stock was trading at Rs. 227.35 at around 11.52 a.m. on Monday, down 1.35 percent from its previous close. Shares of Oil India were trading at Rs. 365.35 apiece, down 2.14 percent from its previous close on the BSE.
The BJP government led by Prime Minister Narendra Modi passed an order last week stating that the two state-owned oil explorers would have to pay royalty to crude oil-producing states such as Assam, Gujarat, Andhra Pradesh, Rajasthan and Tamil Nadu.
"It has been decided that ONGC and Oil India will pay royalty to all similarly placed crude-oil producing states at pre-discount prices effective February 1, 2014, pending the outcome of the special leave appeal filed by ONGC before the Supreme Court," the petroleum ministry order said.
ONGC and Oil India will, therefore, have to pay royalty to the states based on their gross sale of crude oil and not on the basis of their net price. The price difference between the gross and the net price is the burden taken on by the two big companies in order to compensate the state-run companies, Indian Oil Corporation (IOC), Hindustan Petroleum Corporation Limited (HPCL) and Bharat Petroleum Corporation Limited (BPCL). The combined additional payout is expected to be around $1 billion.
"We have decided Assam and oil-producing states will get additional royalty from ONGC and Oil India. Assam might get above Rs. 1,400 crore," petroleum minister Dharmendra Pradhan said in a statement.