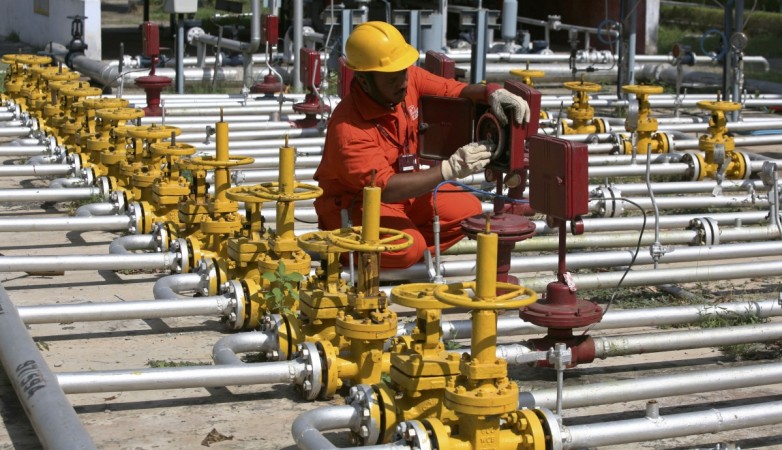 India's Reliance Industries and U.K.-based natural gas company BG Group said Wednesday they would transfer drilling infrastructure of an abandoned gas field to state-run Oil and Natural Gas Company (ONGC). This would help ONGC develop a large gas reserve, sources were quoted as saying by Reuters.
Executives of Reliance Industries, BG Group and ONGC had inked an agreement Tuesday night in New Delhi to finally close the long battle between the partners of shutting down the depleted Tapti Oil Field, situated in the Arabia Sea.
Meanwhile, ONGC was reportedly planning to invest about $1.5 billion (about Rs 9,996 crore) to develop the Daman Field, which is located next to Tapti. By finalising this deal, the company would maintain control of the costs.
The Tapti gas field, off the west coast, used to yield 0.6 billion cubic feet (BCF) during the July-September quarter, down from 3.9 BCF during the same period a year earlier. The gas field, which is owned by Reliance Industries, closed production in December 2015, Press Trust of India reported.
"Production from Tapti (was) lower on account of natural decline. Production from the Tapti field is expected to cease in 3Q FY2016," Reliance Industries had announced in a regulatory filing with the BSE.
The Reliance Industries stock closed at Rs. 1,065.45 Wednesday, up 1.75 percent from its previous close. The ONGC stock closed at Rs. 213, up 1.28 percent from its previous close.
[1 lakh = 100,000 | 1 crore = 10 million | 100 crore = 1 billion]