OnePlus has become a household name in India. The company has witnessed huge success by launching premium flagship smartphones at competitive prices. In fact, the company staggering growth is taking a toll at two of the largest premium smartphone brands in the world, Apple and Samsung.
According to Counterpoint Research, market survey has revealed that OnePlus is once again the leading premium brand in India. The Chinese smartphone maker has grabbed lion's share in India's premium smartphone segment, which includes phones above Rs 30,000, by the courtesy of the strong performance driven by OnePlus 6.
OnePlus captured 30 percent of the market share in Q3 2018, leaving behind market leaders Samsung and Apple, which trailed at 28 percent and 25 percent respectively. OnePlus' growth in India is widely credited to the positive reviews its phones have received, expanding its offline presence and effective social media strategy.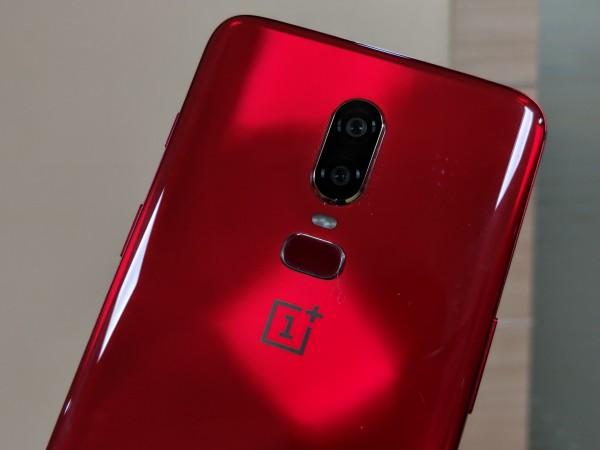 The overall premium smartphone segment has also reached an all-time high in the Q3 2018 and Samsung, OnePlus and Apple contributed 83 percent towards the overall premium market. But the contribution made by the three brands was higher at 88 percent in the previous quarter. The plunge is due to the entry of newer phones such as Vivo Nex, Oppo Find X, Huawei Nova 3, Asus Zenfone 5Z, LG G7+ ThinQ.
Consumers' attraction towards premium phones rose from the compelling trade-in offers, buybacks, instant flashbacks and no-cost EMIs. While Apple and Samsung flagships breach record price points, OnePlus phones offer flagship features at competitive prices, making it easier for the masses.
"Apple's share in the premium segment reached 25% during the quarter thanks to the launch of its iPhone XS and XS Max in India. The attractiveness of the new devices is unlikely to offset the impact of high import duties that are applied to iPhones due to the absence of local manufacturing. This has made new iPhones even more expensive in India than they are in other key countries," Counterpoint Research said in its research.
As for the best selling premium phones in the quarter, OnePlus 6 remains at the top with 30 percent share, followed by Samsung Galaxy Note 9 and Samsung Galaxy A8 Star with 14 percent and 5 percent, respectively.
OnePlus is only days away from launching its 6T in India. It remains to be seen how the response is towards the new flagship, which is expected to come with several changes such as in-display fingerprint scanner, bigger battery and no headphone jack.