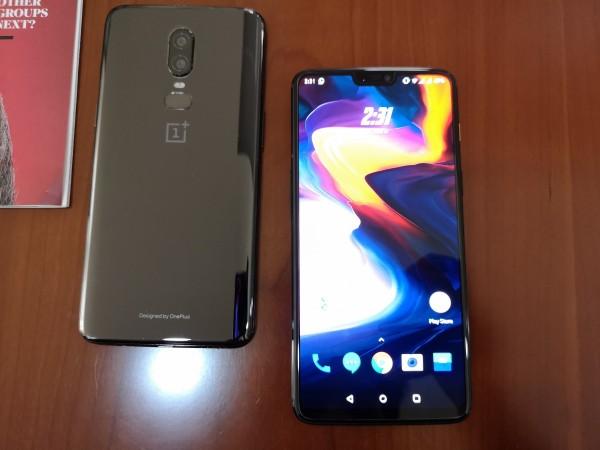 While OnePlus is still celebrating the success of OnePlus 6 smartphone, the company's CEO Pete Lau has already ousted a key feature that will embrace the 2019 flagship smartphone. Widely expected to be called the OnePlus 7, we can expect the handset to support 5G.
Lau, while speaking at MWC Shanghai, confirmed that the company would launch a 5G compatible smartphone next year, the same year many telecom operators are planning to start rolling out high-speed internet services on smartphones. Lau did not confirm the name of the handset, but it will naturally follow the numbering sequence and there's no reason to skip the number seven since it is considered a good number for relationships as per Chinese numerology.
We haven't heard anything about the OnePlus 7 so far, and quite frankly it is too soon to be talking about it as well. But Lau's keynote address at the trade summit in China, where he was one of the guest speakers at the Global Device Summit panel discussion, certainly gets the ball rolling.
OnePlus 6 is still making the headlines as handset reviews and sales milestones continue to praise the Chinese smartphone company's efforts. Amidst all that, there is a chatter about the OnePlus 6T, which is expected to be launched later this year. Lau's announcement confirms that the OnePlus 6T won't support 5G, but leave the future-ready feature for the big reveal next year.
Speaking to PCMag, Lau also revealed that OnePlus would take a carrier sales approach in the US to get better sales. With 5G-ready smartphone and carrier partnerships on the horizon, OnePlus is serious about taking the US market by storm. Lau also assured that OnePlus phones will stick to their core bloatware-free experience even on telecom-locked phones.
5G is clearly the next big thing in the telecom industry, but it will be a while before it dominates the market. Many telcos are conducting 5G trials and it could at least take about three-four years before it becomes widely available. In India, Reliance Jio, Airtel and Vodafone are already conducting 5G trials and the commercial launch is estimated to be in mid-2019.
OnePlus usually launches its annual flagship around May. Considering it partners with Qualcomm for its chipsets, it is dependent on the chip-maker to keep the 5G-ready solution. If the mid-year deadline is missed, we can surely expect the OnePlus 7T to come 5G-ready.
Other features of OnePlus 7 are still a mystery, but we can expect 50 percent faster data speeds with 5G integration. Stay tuned for updates.