OnePlus 6 Red edition goes on sale exclusively on Amazon India for Rs 39,999
OnePlus 6 Red comes in 8GB RAM + 128GB ROM configuration
HDFC Bank customers can avail Rs 2,000 instant discount by using debit or credit card on EMI transactions
OnePlus 6 needs no introduction unless you've been sitting under the rock for like a month and a half. After hitting the first million in just 22 days, OnePlus carved yet another milestone for its premium flagship after the OnePlus 6 was widely praised by critics. Now, the company is giving back some love in the best possible wait can - by launching the all-new red edition.
If you missed the announcement of OnePlus 6 Red edition on Monday, we are here with the review of this shiny new avatar that will help you decide whether or not it's worth buying. The all-new OnePlus 6 Red edition is the fourth colour option you'll get after Silk White, Midnight Black and Mirror Black. No, I'm not going to mention the Avengers limited edition for obvious reasons.
Of all three, the Silk White edition was perfect for me, complete with its white marble-like look at the back, but after having used the new Red edition, I'm compelled towards this new hue.
Red may not be everyone's favourite, but the OnePlus 6 glass back dipped in red is all you will need to catch an eye. At a party (not where people are dancing in their own trans but a sober corporate one), or even casual rendezvous, OnePlus 6 Red did not let me down.
One of the main reasons why I preferred the Silk White edition over others was because it could conceal the smudges pretty accurately. Guess what, the new red edition did that as well and went an extra mile to give a real amber-like effect. I would say OnePlus managed to strike a balance in getting the perfect red - not too bright to poke your eyes and not too dull for you to look away.
We were already impressed by the OnePlus craftsmanship and OnePlus 6 is of a whole new level. Combining the perfect design elements with classy looks to greet perfection while holding the phone or just looking at it makes OnePlus 6 Red edition an ideal flagship. I've already covered the performance aspect of the phone, which is by far the best I've seen in any smartphone this year. Other elements such as camera, battery and the rest were covered in depth in my full product review last month.
Frankly, the Red edition gives in a new feel and I absolutely loved the attention to detail. I'm not just talking about painting the entire phone red right down to the innards of the USB Type-C and 3.5mm headphone jack slots.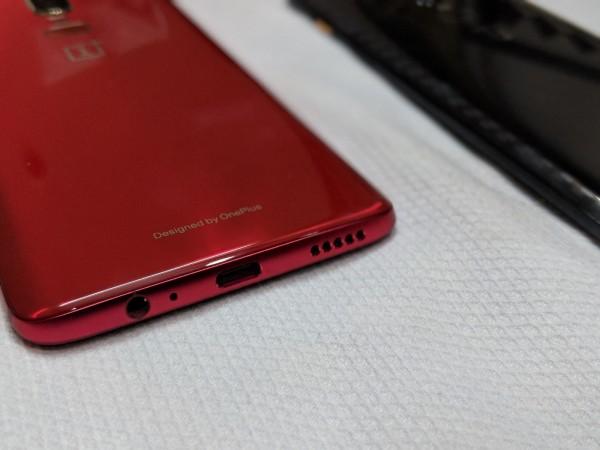 OnePlus 6 Red has a special red wallpaper that compliments the overall redness of the device. And I, for one, didn't feel the need to change it as it lines up perfectly with this special edition.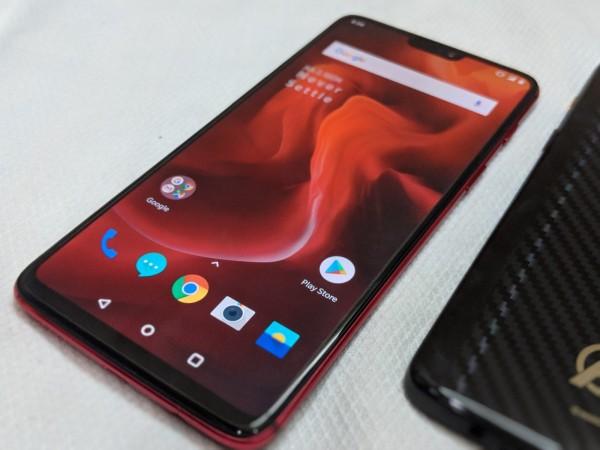 But the company didn't go overboard with throwing red anywhere and everywhere, which is personally feel is a wise decision. All your menu, settings and navigation bar are still in standard white, which can be changed to black by optic for a Dark theme under Display settings.
I was completely impressed by this shiny new avatar of OnePlus 6 Red and there's no doubt you'll love it too. The handset will go on sale from July 16 for Rs 39,999. This is for the 8GB + 128GB variant, which in my opinion is the best configuration for any smartphone this year. But if you think red isn't really your colour, Silk White is worth writing a cheque and if you're willing to carry a cleaning cloth with you then the Mirror Black is just as stunning.