OnePlus has released a new teaser hinting it might unveil a special Avengers OnePlus 6 edition, at least in India.
Last year, OnePlus launched a limited-edition OnePlus 5T Star Wars edition to mark the release of blockbuster Hollywood franchise Star Wars' Episode VIII, The Last Jedi. And it was incredible [review], with the matching colorful accents on the phone, the wallpapers, the dark wader-inspired tough shell cover and also hidden prism-shaped semi-transparent, reflective plastic sheet that offered holographic effect on the display.
It was launched first in India and made available in other markets later. Now, OnePlus India's latest teaser is hinting at a similar collaboration with Marvel Studios to bring a limited-edition phone ahead of Avengers: Infinity War, which releases April 27.


There is no word on which phone the company is hinting at — whether it is OnePlus 5T or the upcoming OnePlus 6. We believe it is the latter, as the flagship is expected to make its global debut around April-end, around same time as the new Avengers movie's worldwide release.

In the 10-second teaser, we see Iron Man's under-mask vision with the OnePlus logo that then gets replaced by the Avengers logo. Finally, we see the release date of the movie.
But, for some reason, OnePlus India took down the video teaser from its official Facebook page, casting doubts on whether the company will really launch a special-edition phone.
The good folks at Android Central saved the video and posted it on YouTube [check it out below].
Was that a prank by OnePlus India?
The teaser is unlikely to be a prank for April Fool's day, as the company already had a spoof video about the PeiCoin cryptocurrency for the occasion.
Also, given how popular the OnePlus 5T Star Wars edition was, we have reasons to believe this is the real deal and we might get to see more teasers with a clearer message in the coming days.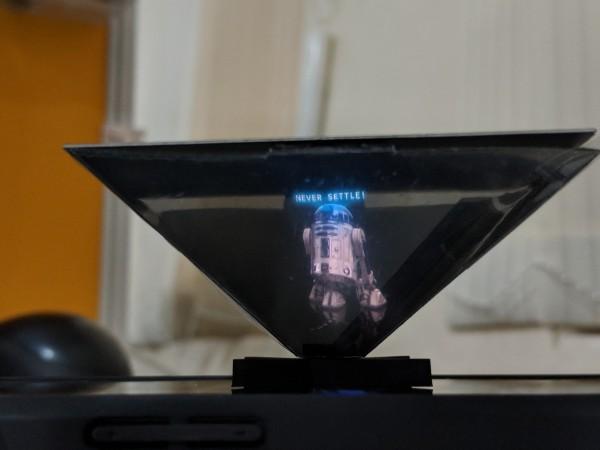 So far, the company has confirmed three things about the OnePlus 5T successor through teasers. One, it will come with an Apple iPhone X-like display notch. Second, it will house a Qualcomm Snapdragon 845 octa-core CPU with 8GB RAM+256GB storage. And third, it will be called OnePlus 6.
OnePlus 6: All you need to know about Android flagship
As per the information we have so far, OnePlus 6 will come with a 6.2-inch full HD+ (2160x1080p) display having 19:9 aspect ratio, and an Apple iPhone X-like [review] notch on top of the display, which will house 20MP front-camera with face-unlock capability.
On the back, it is said to come with a 16MP+20MP dual-camera setup with F1.7 aperture, and a fingerprint sensor.
OnePlus 6 is also expected to come with a glossy feel due to an extra layer of glass over the metal-based shell. This means the Android flagship phone may come with wireless charging capability, which was sorely missed in the OnePlus 5 series.
Inside, it will come packed with a 6GB/8GB RAM, 64GB/128GB/256GB storage and 3,450mAh battery with Dash charge (with up to 50% quick charging in 30 minutes) capability.
As far as the pricing is concerned, OnePlus 6 will come in three storage options — 64GB, 128GB and 256GB — for ¥3,299 (approx. $525/€426/Rs 34,132), ¥3,799 (approx. $604/€491/Rs 39,305) and ¥4,399 (approx. $700/€569/Rs 45,510), respectively
Stay tuned. Follow us @IBTimesIN_Tech on Twitter for latest updates on OnePlus.