The wireless charging feature has become a norm in the niche premium mobile market for almost two years now, but OnePlus, which proclaims to make 'flagship killer' smartphones has lately been facing flak for not embracing the advanced battery charging technology and to make things worse, the upcoming to OnePlus 5T will not have it either.
Pete Lau, OnePlus CEO, in a blog post released ahead of the OnePlus 5T launch, has defended the move and he has two reasons for it.
Also read: Non-Pixel Android phones get new Google Assistant update with Shazam-like music recognition feature
For one, OnePlus' Dash Charge is much superior and more reliable compared to wireless charging on "quantitative measures". The company's proprietary technology in the charger produces 20 watts of power and offers a full day's power in half an hour.
Secondly, Dash Charge is more practical compared to wireless charging, as the former allows one to play games, watch videos and text messages while charging, while the latter does not.
"An attractive promise of wireless charging is that you can just set your phone down on a surface and charge. Nice in theory, but not as simple in reality. You can't pick up your phone to game or take a photo while charging. Given present-day infrastructure, wireless charging brings more limitations than freedom. Wireless charging pads, cases, tables, and lamps – these all add up if you want to charge on the go or outfit your home for true convenience, creating constraints for the user," Lau said.
Until OnePlus finds the more practical use for wireless charging, the company will continue to use Dash Charge in its devices.
To be fair, Lau has a logical point there and we believe there needs to be more research on wireless charging technology to try improve it, so that the user doesn't have to dock the phone on a charging pad at a fixed location, but instead embraces true mobile wireless charging capability.
Last year, there was a fancy rumour about Apple iPhone 8's wireless charging capability that would allow the user walk around the house with the phone in hand and yet be able to power it up from a charging station from a radius of 15 feet. Probably, that's what Lau and his OnePlus team is waiting for.
Meanwhile, mobile enthusiasts are eagerly waiting for the revolutionary game-changing battery charging technology to become mainstream in the near future.
Read more: Apple iPhone 8 massive leak: iPhone 7 successor tipped to come with game-changing battery feature
OnePlus 5T: All you need to know
As per the recently released teaser, OnePlus 5T is all but confirmed to boast FullView display having 18:9 aspect ratio, identical to current flagship phones such as Samsung Galaxy S8 ( & Note 8) series, LG G6 (& V30) and Google Pixel 2 XL, among others.
But, it will feature an Optic AMOLED display having full-HD+ (1080x2160p) resolution and boasts Corning's latest and sturdiest Gorilla Glass 5 series cover same as the original OnePlus 5.
Beside the display, another notable improvement coming in the OnePlus 5T is its camera. It is said to house an enhanced 20MP+20MP dual-camera setup on the back, compared to 16MP+16MP sensors seen in the OnePlus 5.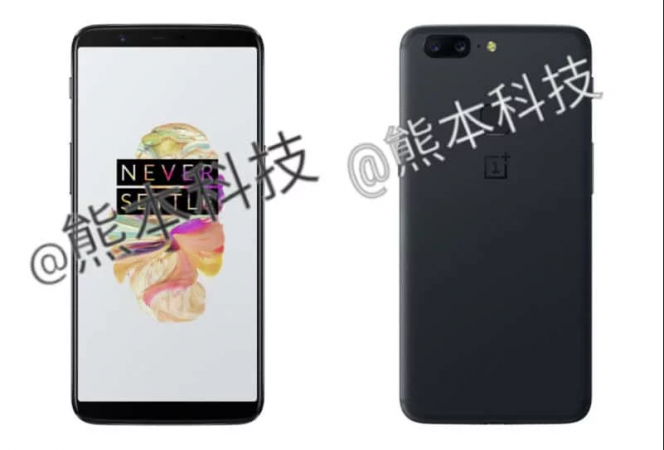 Also, OnePlus 5T is said to come packed with a 3,450mAh battery, which is 150mAh (4.5 percent) more than the OnePlus 5's cell (3,300mAh) capacity.
Other stipulated feature, which are said to be coming inside the phone include 16MP front-camera , dash charge technology, Type C USB port, Qualcomm Snapdragon 835 Octa-core, 6GB/8GB RAM and 64GB/128GB storage options.
Word on the street is that OnePlus 5T might cost same as the predecessor OnePlus 5. In India, base model (6GB RAM+ 64GB storage) costs Rs. 32,999 and the top-end (8GB RAM+ 128GB storage) is priced Rs.37,999.
Stay tuned. Follow us @IBTimesIN_Tech on Twitter for latest updates on OnePlus products.