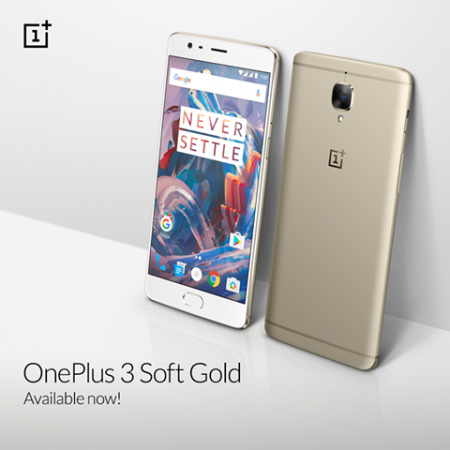 At this juncture, Chinese smartphone brand OnePlus's apparent next-gen smartphone OnePlus 4 has been receiving increased anticipation from loyalists across the globe. Now, certain new aspects have surfaced and these point at a dual camera on the phone and a Qualcomm Snapdragon 830 SoC under-the-hood. It is worth remembering that Snapdragon 830 is yet to be released.
Currently, a new rumour adds substance to the apparent key technical specifications of OnePlus 4. Remember that OnePlus is yet to make the OnePlus 4 official at this point in time. Nonetheless, with what has newly surfaced, the OnePlus 4 can be expected to feature the below aspects (if and when official):
Dual rear camera
Qualcomm Snapdragon 830 next-gen SoC
8 GB RAM
128 GB internal storage.
[Source: Android Pure].
Apart from the above, earlier reports have hinted loyalists to check for the following as key technical specs when the OnePlus 4 goes official:
5.5-inch display'
Android Nougat operating system
4000 mAh battery'
8 MP front camera
Expected price tag of less than $400 (roughly Rs 25000).
As OnePlus 4 is rumoured to release only next year, the current focal point as far as OnePlus' smartphone launches are concerned is the OnePlus 3T that is slated to be launched on November 15. This smartphone, in all probability, will be driven by a Qualcomm Snapdragon 820 SoC, 3300 mAh battery and a 5.5-inch display. Click here to check out full technical details of OnePlus 3T.