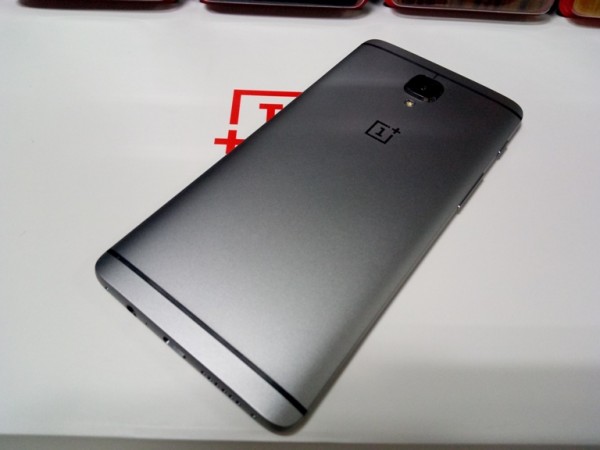 The year 2017 will be tough for premium smartphone makers, especially Samsung, which has lost its game following the Galaxy Note 7 incident. OnePlus, which tasted success with its 2016 flagship, will be making it big next year with its future-ready flagship. Given the OnePlus 3's victory, the rumoured OnePlus 4 will sweep bigger rivals such as Samsung and Apple, which will launch their Galaxy S8 and iPhone 8, respectively.
While it is too early to predict OnePlus' plans for next year, a technology blog iTechPost laid out all the possible specs that the OnePlus 4 might offer next year. According to the report, the 2017 flagship will have a 5.5-inch display with 2K or QHD resolution, which will bolster its entry into true virtual reality space.
After company co-founder Carl Pei's clarification on using Optic AMOLED last week, OnePlus 4 will use the superior display panel instead of an LCD one. The design of the new flagship will be in line with the current model with sleek and compact metal frame.
But there will be a massive development under the hood, as the report suggests. OnePlus 4 could sport the latest Qualcomm chipset Snapdragon 830 out-of-the-box, paired with a whopping 8GB RAM and Android 7.0 Nougat. Another key highlight will be the camera, which will likely get a bump to a 23-megapixel shooter on the rear and an 8MP sensor on the front.
OnePlus 4 will also get a bigger battery to handle the high-res display and powerful CPU. It is expected that the battery size will be increased from 3,500mAh in the OnePlus 3 to a more reasonable 4,000mAh unit with company's proprietary Dash Charging.
Above all, OnePlus will be a significant player because it will price the handset lower than most flagships. The OnePlus 4 is expected to retail below $400. As for its release, the Chinese smartphone maker will launch the next flagship by June 2017.