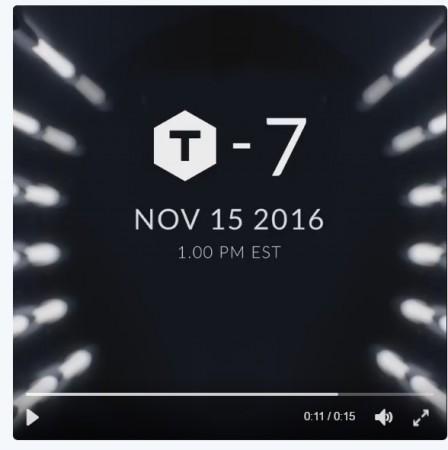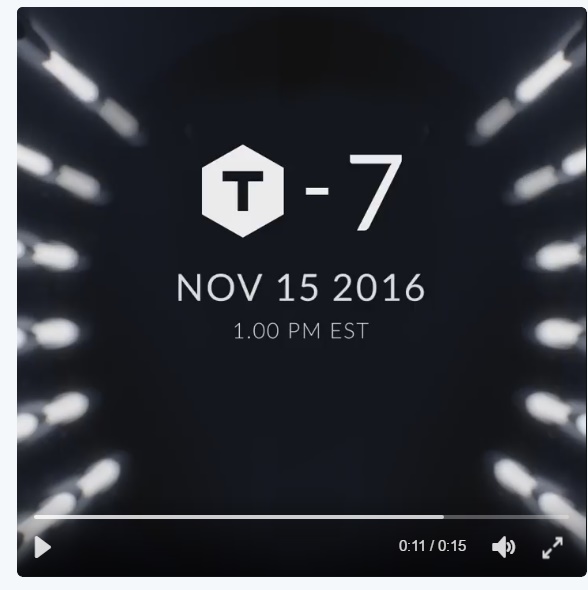 In a new development that seemingly confirms the release date of the new OnePlus T handset, it is not November 14, the phone will now be released on November 15. Also, the nomenclature of the OnePlus 3T would not be OnePlus 3T going by the latest teaser image released by OnePlus.
The China-based company has tweeted out an official teaser which is a clear indicator of an event to be held on November 15. Gauging this teaser, a smartphone running a 2.35GHz Qualcomm Snapdragon 821 SoC is also clearly hinted at. These indications also potentially point towards the OnePlus 3T. Check out this official tweet, below:
However, it is worth noting that OnePlus' latest tweet does not indicate the name OnePlus 3T anywhere; so the possibility of this nomenclature seems doubtful at this instant. Nonetheless, a "T-7" tagline is also clearly visible within the newest teaser (released by OnePlus). This means that a "T-7" prefix or suffix within the actual name of the company's next smartphone is potentially imminent.
As far as the phone's key technical specifications are concerned, the device is hinted to unofficially feature the below aspects:
5.5-inch display having resolution of 1080 x 1920 with pixel density of 401 ppi
Google Android 7.0 (Nougat) operating system; out of the box
Quad-core Qualcomm Snapdragon 821 SoC
16 MP rear camera
8 MP front snapper
6 GB RAM
64/128 GB internal storage variants
LTE, HSPA, Bluetooth 4.2, Wi-Fi and USB Type-C connectivity
3,300 mAh fixed Lithium-Ion battery.
Related
Qualcomm teaser confirms Snapdragon 821-powered OnePlus 3T coming soon; How much will upgraded OnePlus 3 cost?
OnePlus 3T coming out on November 14: Price, specs, other details
Experience Android Nougat features on OnePlus 3 via BeanStalk custom ROM [How to install]
Android 7.0 Nougat update schedule for OnePlus One, 2, 3, X: When will it happen?