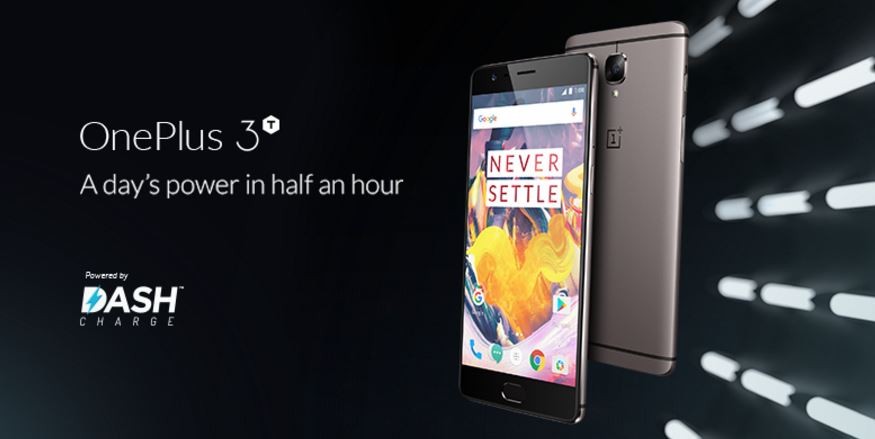 The recently launched OnePlus 3T was rumoured to come with Android Nougat, but sadly it came with one generation old Marshmallow OS, leaving many prospective buyers a tad disappointed.
So, when will OnePlus 3T get Google's new mobile OS?
It has come to light that the company has scheduled to release the Android Nougat to both OnePlus 3T and its predecessor OnePlus 3 at the same time. This apparently means the new device will get Google's v7.0 mobile software update in December 2016.
Also read: O2 to sell OnePlus 3T in UK; lucrative tariffs in the offing
Currently, OnePlus is still testing the Nougat-based OxygenOS and few lucky registered OnePlus 3 owners have received the community build version. Once the company gets the feedback from them, they will conduct few more tests to iron out any glitches and then finally release the update to the public.
Also read: Key differences between OnePlus 3T and OnePlus 3
For those unaware, Android Nougat brings night mode for reading, multi-window options, bundled notification, improved battery optimisation, performance tweaks, and various other value-added features to enhance users' experience.
Read more: Android 7.0 Nougat released: 16 key upgrades of Google's new mobile OS update over Marshmallow
OnePlus 3T is scheduled to go on sale first in US on November 22 (US) for $439 and will be released later in Europe €439 (£399 in UK) on respective OnePlus stores. It will come in Gun Metal and Soft Gold colour options.
Also read: Waiting for Android Nougat update? See if your smartphone is eligible for Google's mobile OS v7.0