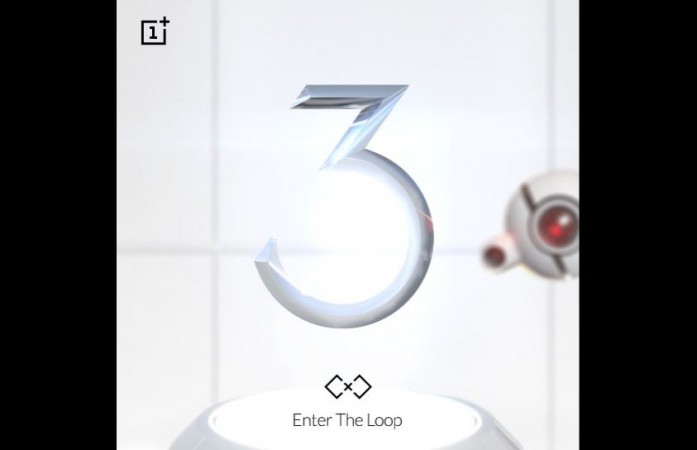 OnePlus will be launching its 2016 flagship smartphone, OnePlus 3, in India and other parts of the world on June 14 and the entire event will be live streamed through virtual reality space station, the Loop. The company has already confirmed that the OnePlus 3 smartphone to be available exclusively from Amazon.in and now the e-commerce giant is hosting a contest to give away free phones to fans in India.
OnePlus and Amazon India have partnered for an India-specific contest, where users stand a chance to win a free OnePlus 3 smartphone. Participating users must answer three questions every day between June 11 and 14 at 12 a.m., 10 a.m. and 5p.m. Only one lucky winner per question will win one OnePlus 3 smartphone, which means 12 smartphones are to be won during the contest.
The contest is Amazon India app-exclusive and users can find a quiz banner just below the search bar at the top. Tap on the banner to enter the contest page and answer the question presented at the time. According to the terms of the contest, participants must answer all three questions during that particular day to be included in the lucky draw, from which the winner will be picked.
As the contest is for Indian users only, participants must have an Amazon India account and an Indian billing address to be eligible to participate in the contest. Winners will be notified via email after the contest concludes.
For the last few days, OnePlus grabbed the attention of its fans around the world with its OnePlus 3 launch. The company gave away free Loop VR headsets to engage fans for its upcoming VR launch and partnered with other companies to spread the word. OnePlus also shared cryptic details about the handset and also some camera samples to show the advanced capabilities of the OnePlus 3 camera.
There have been several leaks about the handset itself, detailing the possible features that we expect the OnePlus 3 to offer at launch. While we covered the details in our recent round-up article, key features of the OnePlus 3 include a 5.5-inch Full HD display, Qualcomm Snapdragon 820 chipset, 4GB/6GB RAM, 32GB/64GB/128GB storage options, a 16MP primary camera and an 8MP front snapper. The handset is expected to pack a 3,000mAh battery and run Android Marshmallow out of the box.