In a global survey report, which involved 6,000 school-going children across the globe, one third of the participants from India feel that their schools are unsafe due to various reasons.
The "Small Voices, Big Dreams" survey, which was conducted by Child Fund International, has spoken to children aged between 10-12 years about their views on education and safety in their schools from different countries.
Chandigarh schools to soon have disaster management programme
India, Afghanistan, Cambodia and Zambia were among the several countries that were part of the survey. The survey has found that children across the globe have both similar and different views on the matter.
According to the survey, while children almost universally agree that education is important, a third of respondents in India (28 per cent) expressed that their schools have flaws in infrastructure and lack toilets.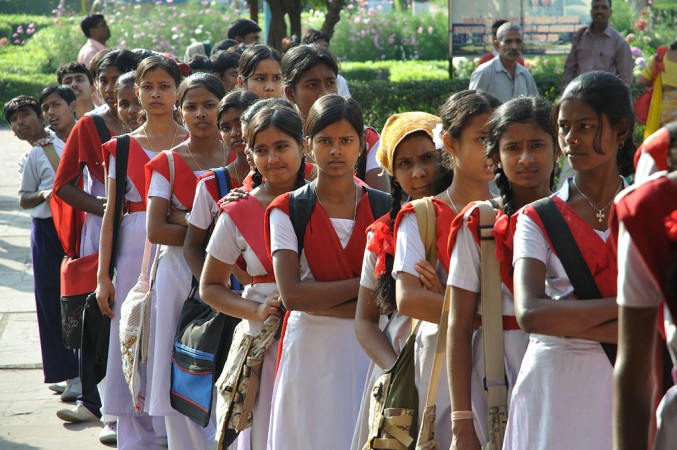 As reported by the survey in Mathrubhumi, children in India defined safety at school as having a clean and safe building (58 per cent), having proper preventive security measures in place (46 per cent), marking "out of bound" areas, protection from strangers and supervision by teachers.
Apart from inadequate first aid and toilet facilities, the children emphasised that corporal punishment and bullying as grave reasons for feeling unsafe in schools. Around 23 per cent of children described feeling safe as not being the target of physical, emotional abuse or violence, and corporal punishment and bullying.
"Society has changed and so has behavior amidst peers. When we were growing up, the physical element in punishment was never a matter of hue and cry, but children these days find it embarassing. Call it competiton in society or being socially acceptable, these things matter to the children," a concerned mother told International Business Times, India.
Sanjana Nagpal, a B.Ed student from the Christ College echoed similar sentiments: "Corporal punishment hampers the child's behavior and confidence. Infact, it may also encourage bullying." Nagpal also told IBTimes, India that students especially, belonging to the critical age of 10-12 years, need to be taught and trained in all these issues carefully.
To increase safety in educational institutions, a few Chandigarh schools will soon be participating in a training programme to enhance awareness on disaster management. This is being undertaken as a part of the National School Safety Programme, which has received a sum of Rs 77 lakh to facilitate the project.