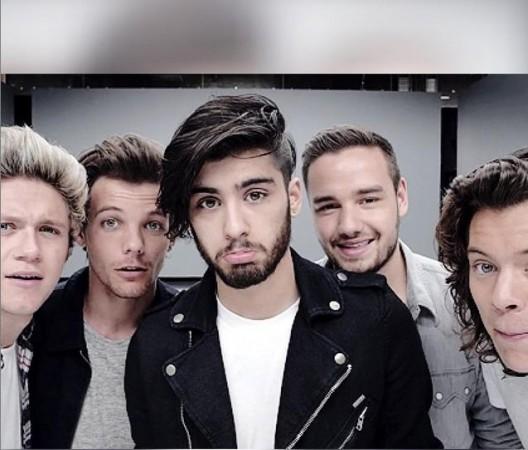 Here is a good news for One Direction fans, who want the popular boy band group to reunite. Reports suggest that the members of the One Direction band will get back together in the future.
Also Read: One Direction tops Forbes 2016 list of highest-paid European celebrities
Hollywood Life, quoting an insider, reported that Niall Horan, Louis Tomlinson, Liam Payne and Harry Styles are ready to reunite, but it will take some time. "We all know they are all working on their own things right now, but Niall, Louis, Liam and Harry are definitely for it but it will be years down the line," an insider told the tabloid. "When they have done all the stuff they want to do personally."
"People forget that they all wanted solo glory, but were put together as a group. They want nothing more right now than to succeed by themselves before thinking of getting back together," the insider explained.
"It'll happen...but after a much longer wait than what's wanted by the fans," the insider said about the reunion.
While the other four members might reunite, the insider said that Zayn Malik might not be a part of the reunion. Malik departed from the group in 2015 to pursue his solo music career. Since then fans have been expecting that Malik might come together with the popular boy band. However, looks like it is not going to happen anytime soon, as the insider revealed that Malik will not return.
"The only wild card is Zayn. He might not return if they decide to get back together," the insider added.
In 2010, Horan, Tomlinson, Payne, Malik and Styles came together for the reality show The X Factor and since then they have been working together. However, in 2015, the band issued an official statement announcing the departure of Malik.