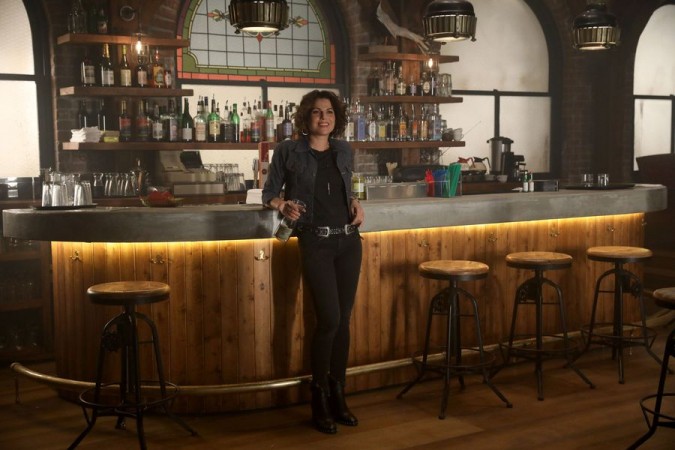 Once Upon A Time season 7 is currently on a hiatus. The show is scheduled to return with mid-season premiere episode on March 2 and it is titled Secret Garden.
Executive producers Eddy Kitsis and Adam Horowitz have already revealed that the second half of the seventh season will focus on the various efforts made by Regina Mills to save the life of Lucy.
"The drive for the back half of the season is for Zelena and Regina to figure out the way to save Lucy, save Henry's poisoned heart and break the curse," Entertainment Weekly quoted Kitsis.
Also read Empire season 4 spoilers: Showrunner says Claudia is a 'festering threat' to Lucious and Cookie
The executive producer also said that it wouldn't be easy for the two sisters to find out a third way to save the two lives that are hanging in the balance.
"You've got two lives that hang in the balance, and I think it's going to be up to Regina and Zelena, sisters working together, to find the third way to save them both. And, while they're attempting to save two lives, we also realize we have Gothel putting her plan in motion," Kitsis said in an interview with The Hollywood Reporter.
Explaining further, Horowitz said that the fans will get to know more about the curse in the upcoming episodes of Once Upon A Time season 7.
"We wanted to, in this episode, take a time jump and let everybody know who cast the curse and where everybody was before it. The second half of the season will lead up to a lot of these moments. For instance, we're going to see how Robin and Alice meet, fall in love and end up at that point. She's definitely coming back. There's a lot of Robin," he said.
Meanwhile, Kitsis teased the return of some familiar characters in the second half of the seventh season. "I think the fun thing about Once Upon a Time is people can come in and out even when they're dead, meaning that the world is always open for people to return. I definitely think we'll see some familiar faces in the second half of the season," he told TV Guide.