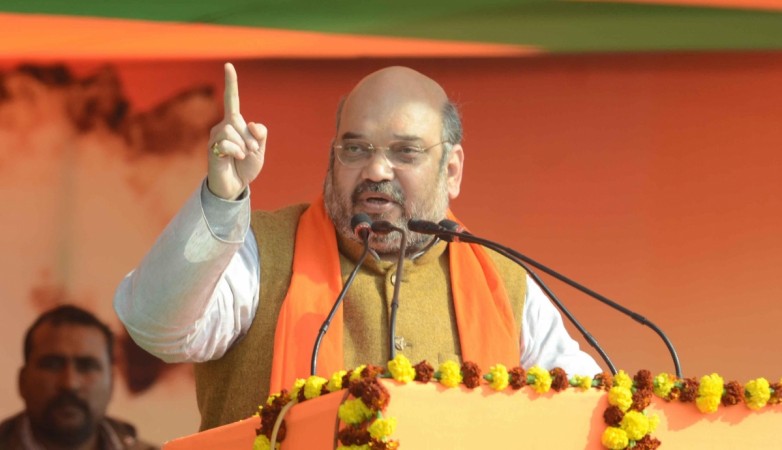 Bharatiya Janata Party (BJP) president Amit Shah on Tuesday attracted public criticism after he tweeted greetings for 'Vamana Jayanti' on the eve of Onam.
Onam, the festival of harvest, is the largest celebration in Kerala. The week-long festival marks the homecoming of the mythological king Mahabali whose rule was ended by Vishnu, who appeared in the Vamana avatar. The myth is held by some as depicting upper caste domination, with Mahabali being a lower caste person who is made to leave his kingdom by the Brahmin avatar of Vishnu.
Shah's tweet came after the Malyalam mouthpiece of the Rashtriya Swayamsevak Sangh (RSS), Kesari, published a cover story saying that Onam celebrates the birth of Vishnu avatar Vamana and not the homecoming of Mahabali. Legend says that Mahabali ruled over Kerala during a bygone golden era.
The tweet offended many, including Kerala Chief Minister Pinarayi Vijayan, who said that Shah's post was meant to humiliate the festival of Onam, and the Malayalis. Vijayan added that Onam celebrated an egalitarian society and that Shah should tender an apology. Leaders of Congress and CPI(M) have also spoken against the tweet and its implied message.
"By wishing Vamana Jayanti on the day before Thiruvonam, BJP leader Amit Shah has ridiculed Kerala, Keralites and the culture of Kerala. Onam is the national festival of Malayalees. What is being reflected in this celebration is the unity of humanity, beyond the boundaries of caste and religion," Vijayan said.
Shah tweeted on Tuesday, "Vaman Avatar Bhagavan Vishnu Ka Panchava Avatar/Samast Deshvasiyom ko Vaman Jayanti ki Hardik Shubhkaamanaayem".
Shah's tweet also carried a picture of Vamana with his left foot on the head of King Mahabali where he appears to push him into the netherworld. Kesari's article on Onam had stated that there was no explanation anywhere in mythology about King Mahabali's annual homecoming in the Malayalam month of Chingam or that he was pushed into the netherworld by Vamana.
The Kerala CM also added, "To hurt the emotional sentiments of the people is not suitable for responsible political leaders. If Amit Shah has political decency, he should realise this, withdraw the Vamana Jayanti greeting, and render apology to the Malayali community around the world."
Opposition leader Ramesh Chennithala said that Shah's tweet intends to designate an upper-caste dimesion to Onam and is a part of a larger conspiracy.